The play "A Midsummer Night's Dream". May 4 Live Stream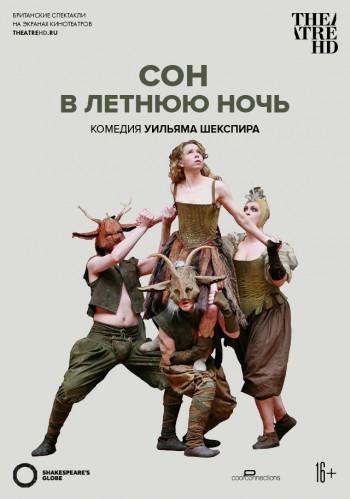 Three dimensions, three stories related to the world of the aristocracy, with the fantastic realm of the elves and the fun company of commoners, intertwine in one of the most famous comedies of Shakespeare that fascinates audiences around the world for over 400 years.
Escaped from Athens Palace two pairs of lovers boys and girls fall into the millstone of conflict of powerful creatures from another world. Do not stand between the lords of the elves, Oberon and Titania when they are jealous and trying to revenge each other! To his misfortune, magic and hilarious confusion drawn six craftsmen led by the Foundation, which secretly prepared in the woods a staging of the play "Pyramus and Thisbe"...
Entry is available until may 18 10:00 (GMT)