The play "Don Quixote". Live broadcast May 7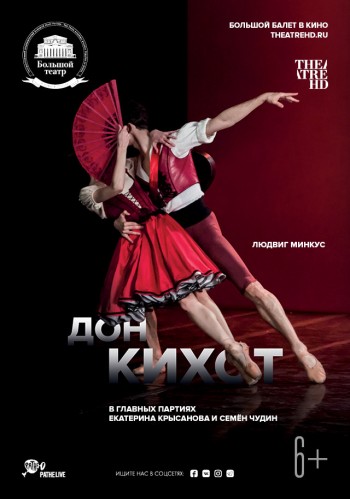 "Don Quixote" is the only great classical ballet, born at Paris, and in St. Petersburg and in Moscow. Gushing joy, a daring violation of the canons, impulsive temperament, and prohibitively difficult technique made him a model of the "Moscow style". The ballet studies is called performance the hallmark of the Moscow ballet. For 140 years it was shown at the Bolshoi theatre almost a thousand times.
Attention! The entry the link is available until may 8 19:00.