Home online presentation of the album "O2"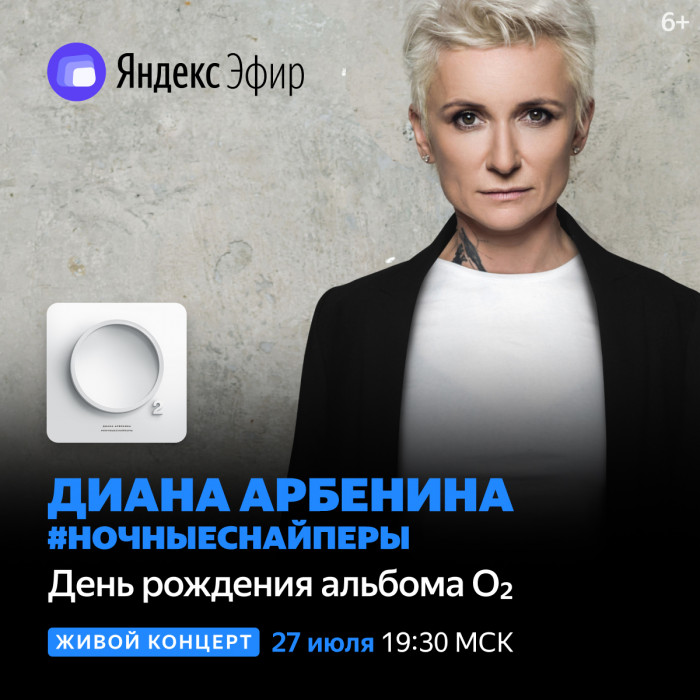 July 27, Diana Arbenina and "Night Snipers" welcome to home online presentation of the album "O2" in Yandex.Live. The audience will hear a performance of new tracks and word of mouth to learn about how we created the album. Video presentation with live audio will be available exclusively on the platform.
Diana Arbenina: "Guys, we came up with a cool format. The first time we will play the record in full, and it will be our sniper, but under the open sky! This year, July 8, my birthday, we released the album "O2". And now, after the set of the rehearsals, it's time to play. So, absolutely live full album "O2" for the first time, no performances, just like in life and even better!"