Troll gnet El in Nizhny Novgorod on September 27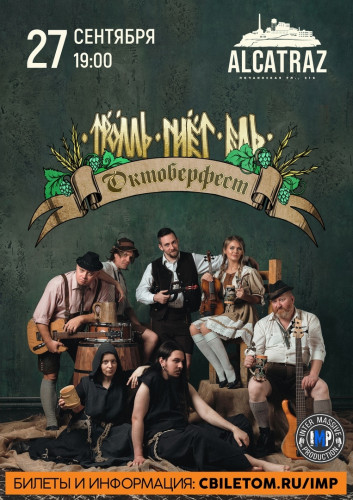 Venue:
Bar "Alcatraz", pochainskaya str., 21B, Nizhniy Novgorod
Masters of intoxicating fun, the positive trolls and Older Brothers when he was drunk, and Petersburg folk-rock-metal "Troll Gnet El" prepare for you the carbon monoxide, the opening of the fall concert season – the tour "Oktoberfest XX"!
Everyone knows that the Oktoberfest is an autumn beer festival from Germany, from the city of Munich. This holiday is intoxicating fun and abundance is so loved people that spread around the world. Naughty elegant girl with mugs at the ready, delicious drinks and food, mischief, jokes and, of course, dancing! Fated and trolls fall 2020 Oktoberfest power Hop your Highness will be transferred from their historical homeland in our lands. Don't miss this magical opportunity to pay tribute to one of the beer festivals in the world!
Don't give up, a little chipper, take care of your health, train your legs for dancing (and other authorities for intoxicating pleasures). Will be together at the Oktoberfest! Waiting for you friends, 27 September at the bar "Alcatraz"!