Gleb Samoilov and the Matrixx will perform in Saint-Petersburg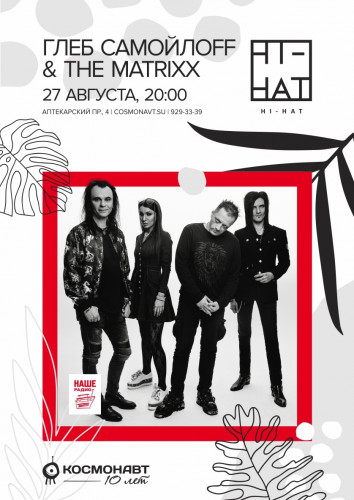 At the beginning of the 2020 group The MATRIXX celebrated 10 years since the Foundation. For obvious reasons, to arrange a big feast in honor of this important date did not happen. But not to try in August to celebrate together with the fans of the fiftieth anniversary of Gleb Samoilov it would be a crime!
27 Aug on the roof of the HI-HAT will be a concert with a programme consisting of all The MATRIXX hits and best songs, "Agatha Christie"!