Pop-punk group "Chocolate cake" will present the album "Russia is not for the sad"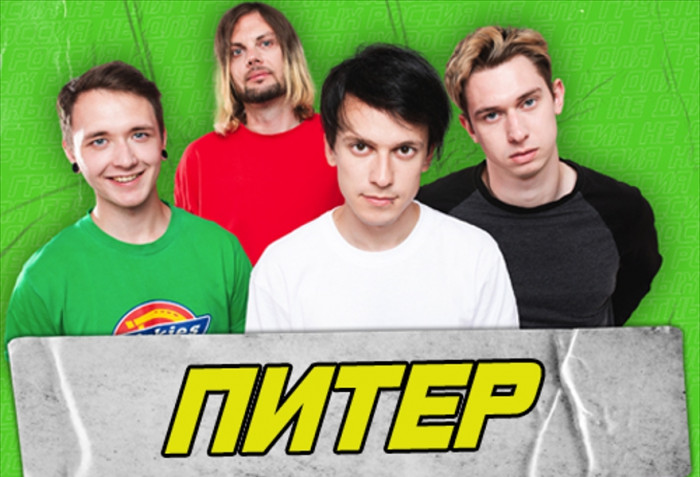 Venue:
Mod, at the embankment of the Griboyedov channel, house 7.
Питерская поп-панк группа «Шоколадный торт» выступит в Санкт-Петербурге 23 сентября с концертом-презентацией нового альбома «Россия не для грустных».
Поп-панк с элементами рэпа, хардкора, драм-н-бэйса и даже рейва: новый альбом «Шоколадного торта» — это не пропаганда жизни в розовых очках, а резвый протест против безрадостного существования.
«Россия не для грустных» — четвёртый полноформатный альбом группы «Шоколадный торт». В него вошли 15 треков, в том числе фиты с группой ШАРЫ и Bicycles for Afghanistan. Это дерзкий поп-панк не только по текстам, но и по звучанию: в песнях можно услышать элементы рэпа, хардкора, драм-н-бэйса и даже рэйва. Многомерный саунд отличает «Шоколадный торт» от других представителей российской панк-сцены: хоть парни и поют на русском, стиль питерской группы больше похож на то, как звучит калифорнийский берег.
Концерт пройдёт в рамках тура «Не для грустных» — «Шоколадный торт» отыграет сольники в 15 городах, исполнит не только новые песни, но и свои старые хиты в новой обработке. Атмосфера «своей Калифорнии» останется прежней — это будет по-настоящему летний осенний тур.