Concert of the group "Pnevmoslon" in Moscow on January 23, 2021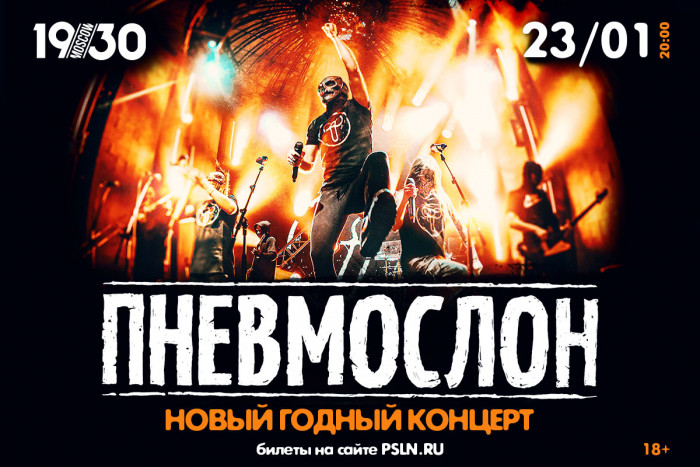 23 января в московском клубе "1930 Moscow" с хайпкор герой "Пневмослон" даст "Новый годный концерт".
Великий и загадочный Лорд Пневмослон вместе со своей сумасшедшей бандой готовят нам особенную концертную программу с презентацией новых бомбических хитов. В холодный январский вечер любезные сэры и леди будут отжигать так, чтобы забыть уходящий 2020 год и раскачать наступивший 2021-й.
Пневмослон- новый сайд-проект анонимного петербургского музыканта Нейромонаха Феофана, любящего создавать необычные образы, яркую музыку и эпатажные тексты. Банда появилась на свет сравнительно недавно ,но благодаря своим злободневным песням и близости с аудиторией проект в короткие сроки завоевал народную любовь.