Plus three: "INVASION -2019" will be NAIV, Animal Jazz and the Pilot!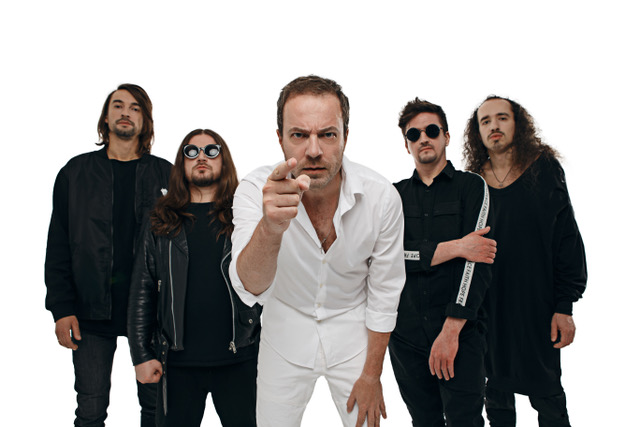 Photo source:
Press service
Tens of kilowatts of light and sound, tons of unforgettable emotions, hundreds of your favorite friends and artists this summer: the festival "INVASION-2019" is little more than two months!
The festival organizers have released the names of three other teams charged in the biggest performances from the Main stage. So, with "INVASION" going:
"We'll take the 2019, because this year still celebrate the 15th anniversary of the album "Fish, mole and pig." This celebration made us only fans. Plus, these songs will play all the favorites and all the expected fighters from all records, for all years. Probably, on "INVASION" it is necessary to go with the hits, we believe so," said the band "Pilot".
The permanent frontman of the punk band NAIV, Alexander "chacha" Ivanov advised the guests of the festival to join new creative team to take the field, knowing the material: "the First time we played "the Main adventure of the year" in 2000. I vaguely remember this statement, because it was almost in the last century. I remember that everyone was worried. This was the first attempt at such a large field to play this here event. Prior to this "INVASION" took place in the form of a concert in the "crust". And so, this is the first performance was disturbing and for the organizers and participants. This year's NAIVE plans to play on the "INVASION" of a small set. We'll focus new songs, from their new album. So to those who haven't heard them, time to think and prepare for the festival and come on the field, knowing the material, to do your homework?"
In "INVASION" in 2019 are: DDT, Mumiy Troll, Bi-2, Aquarium, Garik Sukachev, Alisa, Splin, Vyacheslav Butusov, picnic, Night Snipers, Chizh & Co, Bravo, Vadim Samoilov, Pilot, Surganova and orchestra, Gleb Samoilov & The MATRIXX with a Symphony orchestra, Dolphin, Lumen, Louna, 25/17, Kalinov most, The HATTERS, Sergey Bobunets, Animal Jazz, Narimono Theophanes, Anacondaz, Murakami, F. P. G, Plan Lomonosova, MORDOR, team contract, Epidemic, Bricks, Clay, Gromyko, Nerves, Goodtimes, Troll Gnet El, [AMATORY], about! the Mongolian Shuudan, ##### (5 DIEZ), Casual, LASCALA, STIGMATA, 7000$, 7РАСА, Catharsis, ORIGAMI, Arkona, CASPCOM, kitty and many others.
Tickets are available on the official website nashestvie.ru.
All details about the festival "INVASION" 2019 - on the website nashestvie.ruin the air of Our Radio and social networks of the radio station.