The first in the history of broadcasting "Self-Day" seized the broadcasting Of radio!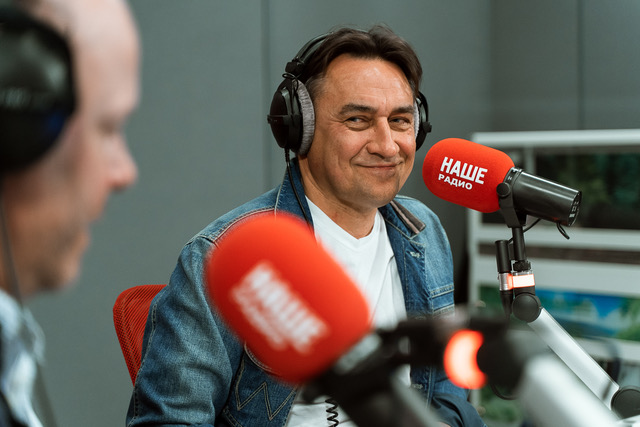 Photo source:
Press service
Starting with the morning show "Lifts" by clicking on "Rate the day", the program "Behind the scenes" and "Chart dozen", the first in the history of broadcasting "Self-Day" under the motto "Down with the leading!" seized the broadcasting of "Our" radio.
Starring Alexander bona, Tanya Borisova, Igor Pankov, Dmitry Lensky, Hope Epifanova and Igor Sedov, on the other side of the microphone were: Alexander Pushnoy, Kamil Larin, Alexey Kortnev, Alexander F. Sklyar, Ortem group "Anacondaz" Pale out "25/17", ST and Nike Borzov.
The idea of "the government of the Day was" infected and other famous musicians. Group BrainStorm ably carried the broadcast of the hit parade "chart dozen", Alexander "chacha" Ivanov prudently presented a program called "backstage" and online life of Our Instagram was controlled by the band The HATTERS!
"The radio format is great because it has the most importantly - live. I long could not understand, when you sit in live and begin to speak, you have a word that fully beautifully formed in your brain, via the network of neurons enters into language and the result is something strange. Hear yourselves and feel ashamed. Even don't know why", - joked Alexander Pushnoy.
Kamil Larin after the radio immediately reminded of his famous role in the film "radio Day", "Before any campaign on the radio was a kind of remembrance of the role. If we talk about today, it was not. Live is always a thrill and excitement. I believe that it was a boat where we swam with Alex and Alexander for an hour together, remained afloat".
Replacing Lena and Epifanova, or more simply, leaving behind leading right to engage in the remote, the radio station came the leader of group "VA-Bank" Alexander F. Sklyar: "In this premeeting a two hour program I did not have hard mesh. Now the guys put the songs and the columns that they are prepared, but I did during my program "Learn to swim" all categories were up with myself. The only thing I was like is feedback from listeners. Instead of sms received quite a lot of calls".
"Self-day" the truth lives up to its name. Leaving in the evening the air with news of the camp "invasion" and the mystery about Mick Jagger, Nike Borzov gave his fans a real emotional swings: "the Only thing I would allow musicians to put on the air a song they like, maybe next time will do. But the idea is cool! I think she'll be fine in the future."