Icelandic HATARI industrial band will perform at the Eurovision song contest!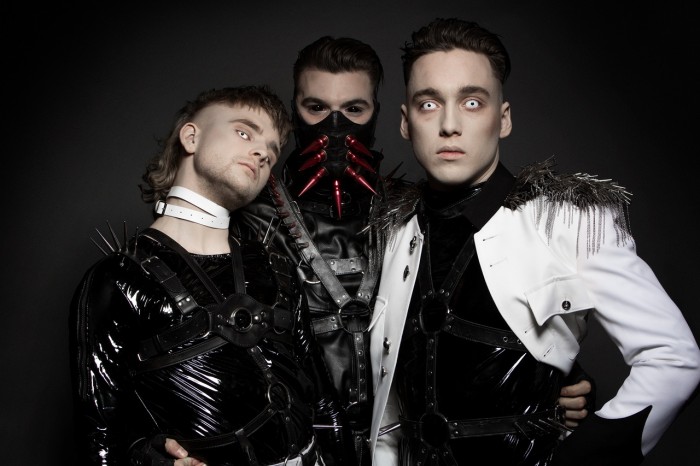 HATARI uses a provocative image and perform a noisy mixture of dark-electro, EBM and synth-punk with a strong protest message, which the musicians described as anti-utopian and anti-capitalist. First appeared on the stage of the festival Iceland Airwaves in 2016, the project made a splash and plunged the audience into a state of shock a powerful show, aggressive sounding synths and bestial vocals. This year the Icelandic freaks will be a real countercultural landing on the European contest of the popular song.
HATARI: "Our everyday life is an unrelenting web of lies. Our image is sold. We portray a brilliant image. The border of the image, the personality, the citizen and consumer are erased. This is one of the main purposes of this web of lies. We live among an abundance of media, information and forgery. Capital wins. We have always been anti-capitalist collective. We plan to overthrow the capital. Judgment day has arrived. As someone who jumps off the cliff and falls. And humanity, it is in a state of death. We, as individuals, are sold. The moment we sell ourselves, not timeshares, and covers him. We constantly go deeper into consumerism. When we say that Europe will collapse, we mean that all countries, not just Iceland, sooner or later will be crushed under the weight of these socio-economic systems".
The band can be seen in the first semifinal of the Eurovision song contest on may 14!
Links: https://www.facebook.com/hatridmunsigra/
Video HATARI "SPILLINGARDANS" https://www.youtube.com/watch?v=LS4YLbgVucg
Video Hatari "Hatrið mun sigra" (Eurovision pre-party) https://www.youtube.com/watch?v=1k9bbfvgqgY