"INVASION" joined "ten" Groovy rock bands of the three festival stages!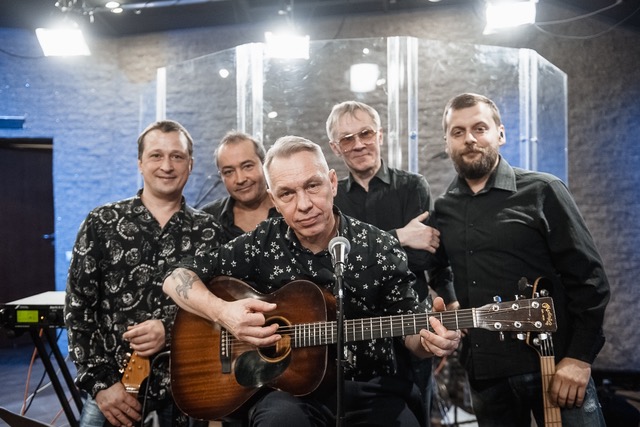 Photo source:
Press service
This week, almost two months before the scale of the festival "INVASION", which celebrates this year its 20th anniversary, the organizers have announced a great "top ten" artists, who will perform on three festival stages.
In 2019 the year is, as always, "INVASION" is preparing something special for the audience, keeping all of that so appreciate and love the adventure. In the jubilee year with a great line-up of the festival will be as the old-timers and debutants of the biggest music events in Russia.
Main stage
Alexander F. Sklyar and broke
Alliance
Gorshenev
Scene ULTRA
Rowing
Dергать!
Golos Omeriki
Clockwork Times
OUR scene 2.0
Gran-Kurazh
Black Tuesday
On "INVASION-2019" to go: DDT, Mumiy Troll, Bi-2, Aquarium, Garik Sukachev, Alisa, Splin, Vyacheslav Butusov, picnic, Night Snipers, Chizh & Co, Bravo, Vadim Samoilov, the Pilot, naive, Gorshenev, Surganova and orchestra, Gleb Samoilov & The MATRIXX with a Symphony orchestra, Dolphin, Lumen, Louna, 25/17, Kalinov most, The HATTERS, Sergey Bobunets, Alexander F. Sklyar and "VA-Bank", Animal Jazz, Narimono Theophanes, Anacondaz, Murakami, F. P. G, Plan Lomonosova, MORDOR, team contract, Epidemic, Bricks, Clay, Gromyko, Nerves, Goodtimes, Troll Gnet El, [AMATORY], Jane Air, about! the Mongolian Shuudan, ##### (5 DIEZ), Fashion, Dергать!, Casual, Gran-Kurazh, LASCALA, STIGMATA, 7000$, 7РАСА, Catharsis, Voice Omeriki, Clockwork Times, Black Friday, ORIGAMI, Arkona, CASPCOM, kitty and many others.
All details about festival "INVASION-2019" - the site nashestvie.ruin the air of Our Radio and social networks of the radio station. The best tickets to "the adventure of the year" available on the official website of the festival.