"Wild Mint" reveals schedule details!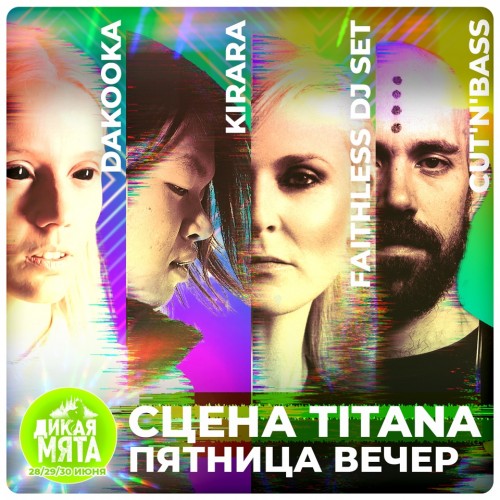 Photo source:
Official page Vkontakte
Disclose the details of the schedule, "Wild Mint"!

Evening concerts on the stage of TITANA Friday, June 28: DaKooka (Ukraine), KIRARA (South Korea), Faithless DJ Set (UK), cut'e'n Bass (Israel). Electronic sound from different parts of the world – set to repeat!
Also "Wild Mint" this year will be: Primal Scream, "mummy Troll", "Aquarium", a Dolphin, Basta, Monetochka, Dubioza Kolektiv, Narimono Theophanes, The Hatters, The Great Machine, Alai Oli, "Tarakany!", James Leg, Zventa Sventana, kachevniki", Ivan &The Parazol, "Alliance", Shortparis, EUT, "Komsomolsk", OLIGARKH, The Blind Suns, "Bricks", Lola Marsh, Sirotkin, "Marlins", Caleb Hawley, "Give a tank (!)", Eric Lundman, Radioslam, Vurro, "Kasutama", Messer Chups, cut'e'n Bass, Anna Together Junkyard Storytellaz, KIRARA, "the Shiv", Death by Unga Bunga, Vice Versa, "Nagual", "Notebaert", "OWL", "Tintal", KOSMONAVTY, Parks, Squares and Alleys, Nizkiz, Starcardigan, "Andrehraund", Inna Zhelannaya (special guest), Sergey Kalachev (special guest).
 
Details and tickets on the website mintmusic.ru