The INVASION will bring together masters and young rockers!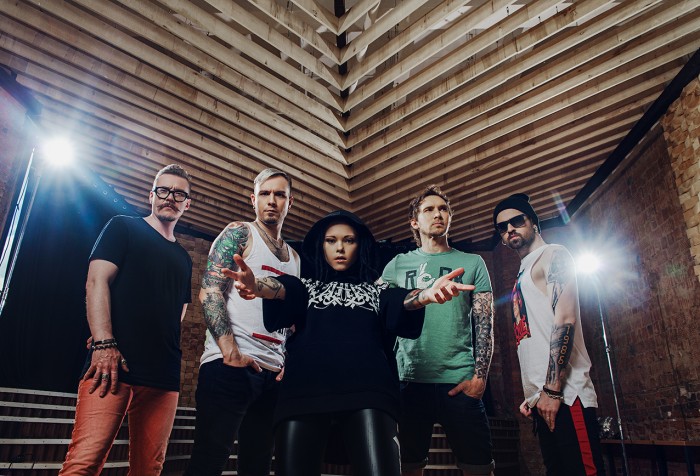 Photo source:
Press service
The INVASION never ceases to amaze! For two decades "the adventure of the year" keeps the brand the large-scale musical event in Russia, where one stage famous masters and soaring to the musical Olympus young rockers.
Last week, the organizers gave music news from "cornucopia", announcing 10 new members of the three festival stages. Starry line-up, the Main stage of the INVASION joined such giants as:
UNDERWOOD
Earring
Accident
But the traditional scene of OUR 2.0 by the legendary old-timers "of motorosok":
Cruise
Timeout
The program most relevant scenes of "Ultra" reinforced "five" alternative bands:
Pneumocolon
MEDDEXHAUST
SLOT
Fiction
Grizzly Knows No Remorse
19, 20 and 21 July in the Big Zavidovo the Tver region "INVASION-2019" will welcome guests on an enchanting celebration of anniversaries - 20 years. Check in on the festival can be made a day before the official opening - July 18.
Involved: DDT, Mumiy Troll, Bi-2, Aquarium, Garik Sukachev, Alisa, Splin, Vyacheslav Butusov, picnic, Night Snipers, Chizh & Co, Bravo, Vadim Samoilov, the Pilot, naive, Gorshenev, Surganova and orchestra, Gleb Samoilov & The MATRIXX with a Symphony orchestra, Dolphin Earring, Lumen, Louna, 25/17, Kalinov most, The HATTERS, in an Accident, Sergey Bobunets, Alexander F. Sklyar and "VA-Bank", Animal Jazz, Narimono Theophanes, underwood, Anacondaz, Murakami, F. P. G, Plan University, Northern Fleet, MORDOR, team contract, Epidemic, Timeout, Bricks, SLOT, МЭD DОГ, Operation Clay, Gromyko, Nerves, Goodtimes, Troll Gnet El, [AMATORY], Jane Air, angel of Heaven, JACK ACTION, about! the Mongolian Shuudan, ##### (5 DIEZ), Fashion, Dергать!, Casual, Gran-Kurazh, Port (812), LASCALA, Pneumocolon, STIGMATA, 7000$, 7РАСА, I. F. K., Catharsis, Voice Omeriki, Clockwork Times, Rowing, science Fiction, Black Tuesday, PRAVADA, ORIGAMI, Cruise, Arkona, CASPCOM, kitty and many others.
Note that the tickets of the categories "Input", "FAN" and "VIP" inscribed, and you can only buy them on the festival website nashestvie.ru! When buying you must specify the name of the person who will go to the festival ticket, email and phone.