Muse was chosen as the special guests of the Russian group of Tiger Cave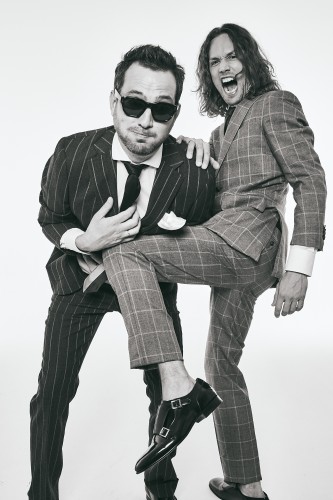 Photo source:
Press service
June 15, 2019 at the stadium "Luzhniki" will be a heavy duty sound and visual show of the legendary band Muse.
Special guest of the concert will be the Russian team TIGER CAVE - English speaking project Furmanchuk Kirill and Nikolai Sarabyanova, which of the many groups chose the band Muse.
"First you chose the group's management, the final point put musicians Matthew Bellamy and directly. We are very grateful to MUSE for their choice and for a relationship to musicians. They personally announced our participation on your MUSE website and all social media. And, of course, when this group chooses you, it's an incredible emotion and responsibility! " , " shared TIGER CAVE.
For the children a concert of this magnitude is not for the first time. Since 2016, the musicians perform as a duet, at many prestigious venues, collaborating with famous musicians and personalities of show business in Europe and America. TIGER CAVE was opened by the show of Eros Ramazzotti at Expo 2017 in Astana (Kazakhstan), and during the festival Park Live-2018 acted on stage with the Gorillaz, Kaleo, Massive Attcack and David Guetta.