25/17 announced the latest concert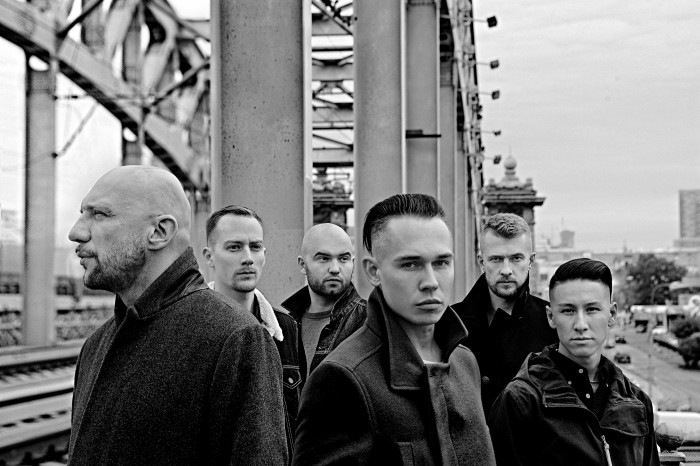 Photo source:
Press service
The group 25/17 takes a time out: last big concert band will be held June 11 at the Green theatre Park. Gorky. The minimum program lyrics, high fighters.
Frontman Andrew 25/17 Pale confirmed at a press conference of the team in NSN that the information about the last concert of the band is indeed true. He said that a team takes a time out: "We have always worked without a producer, and always do, decide: what, when and how are we going to do. So this time we decided that the concert in the Green theater will be the last for a long period and have informed our management and the organizers of this event. Overwhelmed by greed, they decided to make this infopovod, to tell this story to sell more concert tickets. Good thing we didn't mention this before running the ad, otherwise all of Moscow hang billboards with the inscription "the Last concert of the band 25/17". But this is really our last big concert. Somewhere we have to play acoustics, somewhere, perhaps, we play our performances and take part in festivals... Again, solo big concerts for some indefinite time will not. Guests from 11 June will be Maiti, a young artist, we are friends, we communicate, we have a joint track with him. Virtually no our lyrics. That would be the most hard program - our "action" from different albums. We even remembered one of our old, old song, recorded back in 2005, made a remake and play it for the first time in the Green theatre".
Also Anton Zavialov Andrey, Pale and said that the team is not building any plans for a loud return to the stage. In addition, if the group fails to find new facets in his work to a stage, they will not return, at least, in the usual composition. "The last time we did that, we recorded the album "Russian plantain". How long break this time - we don't know. As long as we are not going to be - we don't know. If we return to concert activities, only new album. We could record a new record for the month, any ideas, sketches, demos, but we want to do something new that we never did find a new concept of sound. We don't want to turn into musicians who do the same thing, each time getting worse and worse. If we are not satisfied with the result, so we don't release and end the story at the peak, "- said the musician.
At the moment the group 25/17 preparing a few releases this summer have already released two albums called "total Recall": "Part one. Fiction" it has a new range rap tracks; and "Part two. Room" is an acoustic album. "Last year we celebrated our 16th anniversary and is now finishing work on a series of collections of "total Recall". Two parts are already out, two more coming this summer", -said the artist.