For the first time at the festival "INVASION" will "Bibliolater"!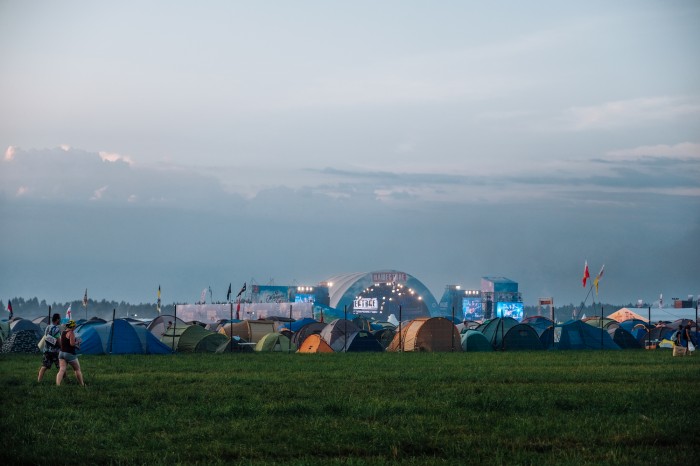 Photo source:
Press service
"INVASION" 2019 is not only the most ambitious line-up for the 20-year history of the festival, and a few dozen entertaining, educational and active zones that are hosted each year on the field in Big Zavidovo, and the number continues to grow. This summer, in addition to last year's innovation - lectures - for the first time on "INVASION" appears "Bibliolater" (in cooperation with the library. Anna Akhmatova) in which it will be possible not only to read in a pleasant, cozy atmosphere, but also to pick up any book with you. At the end of the festival editions will be distributed to everyone!
Within three days of the festival in the "Bibliolatry" visitors will also wait for the VR-tour of the Anna Akhmatova Museum, lectures on the history of the French graphic novel, the origin stories of comic books, as well as "immersion" in the history of Aquaman. For fans of table games will open the corresponding section, and fans of quests will be able to compete in depth knowledge on the subjects "history of rock", "the world of Harry Potter" and "Game of thrones".
We will remind that this year the festival will be held on 19, 20 and 21 July in the Big Zavidovo in Tversky region.
Already confirmed their participation: DDT, Mumiy Troll, Bi-2, Aquarium, Garik Sukachev, Alisa, Splin, Vyacheslav Butusov, picnic, Night Snipers, Chizh & Co, Bravo, Vadim Samoilov, the Pilot, naive, Gorshenev, Surganova and orchestra, Gleb Samoilov & The MATRIXX with a Symphony orchestra, Dolphin Earring, Lumen, Louna, 25/17, Kalinov most, The HATTERS, in an Accident, Sergey Bobunets, Alexander F. Sklyar and "VA-Bank", Animal Jazz, Narimono Theophanes, underwood, Anacondaz, Murakami, F. P. G, Plan University, Northern Fleet, MORDOR, team contract, Epidemic, Timeout, Bricks, SLOT, МЭD DОГ, Operation Clay, Gromyko, Nerves, Goodtimes, Troll Gnet El, [AMATORY], Jane Air, angel of Heaven, JACK ACTION, about! the Mongolian Shuudan, ##### (5 DIEZ), Fashion, Dергать!, Casual, Gran-Kurazh, Port (812), LASCALA, Pneumocolon, STIGMATA, 7000$, 7РАСА, I. F. K., Catharsis, Voice Omeriki, Clockwork Times, Rowing, science Fiction, Black Tuesday, PRAVADA, ORIGAMI, Cruise, Arkona, CASPCOM, kitty and many others.
All details about the festival "INVASION" 2019 - on the website nashestvie.ruin the air of Our Radio and social networks of the radio station.