Write two hits for the week. In Yekaterinburg Ural starts Music Camp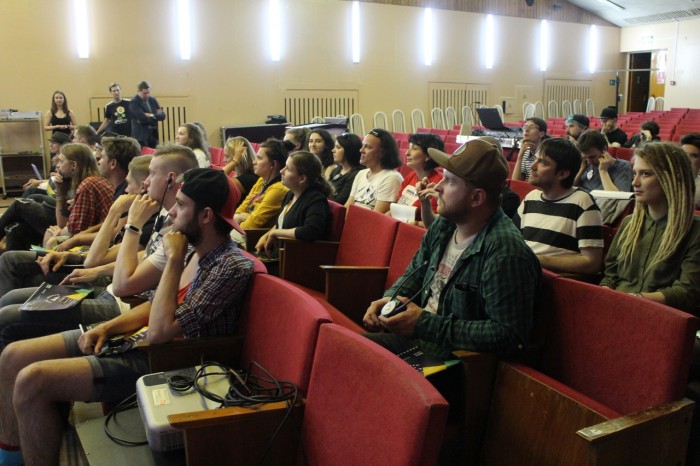 Photo source:
Press service
From 15 to 21 June in Ural Music Camp 50 previously unknown musicians and managers will learn how to write and promote the hits. Learning outcomes students will present a concert in the house of the Press on 21 June, and the best of them will go to a week-long tour around the country.
Ural Music Camp is a joint project of Pop Academy Baden-württemberg (Mannheim, Germany) and the Ural festival Music Night. During the week 50 strangers to each other people will create new bands, write brand new songs and worked through the concept in their promotion. This will help them in foreign and domestic experts and Tutors. All of the participants within a week of living together, rehearse, write songs, arrange jams and talk about the future of the music business in Russia. Training is conducted in three directions: the group sound - producing (electronic music) and music business. Also, the project runs the outdoor program at the Yeltsin Centre. Lectures and workshops will be delivered by the project experts Gleb Lisichkin, Pauline Kuzovleva, Leif Nysca and Tutors Thomas Vasic, Eugen Langolf, La Cris and Louis Puggard-Mueller.
This year hospitable partner of the project will be one of the most romantic hotels in Ekaterinburg – Viena House by angelo Ekaterinburg. The hotel uses a creative approach in organizing events and promoting the principle that the hotel is not "a wall", and the partner of your event. So angelo children will not only live, but to do: practice will be created 5 rehearsal rooms with all necessary equipment and soundproofing. Each evening, students will give concerts for guests of the hotel.
Natalia shmelkova, Director of the Ural Music Camp: "Communication with each other, muzykantskii community is probably the most valuable thing in the project. This year to us there will arrive children from Moscow, St. Petersburg, Nizhny Novgorod, Novosibirsk, Kazan, Obninsk, Perm. Over a week of continuous communication, each of them will have professional contacts in all these cities. And make a tour of the country they will have a much easier. At camp appear long-running collaboration, the musicians find Directors groups and sound producers."
The results of the study will be evaluated at the final concert on 21 June at the Press House. The results of the concert will be selected projects from 24 to 27 June, will go on tour. Together with groups of Tutors – The Suit, Disco Dicks, Subterranean Society Street and La Cris – they will give concerts in Nizhny Novgorod, Kazan and Moscow. To determine the winners will be jury – Evgeny Gorenburg, Director of the Ural Music Night, Catherine Nechaev, chief editor of radio station "Silver rain – Ekaterinburg" and the representative of the German Consulate General in Yekaterinburg. The project is supported by the Foundation. Friedrich Ebert Foundation in Moscow, General Consulate of Germany in Yekaterinburg.