Vinyl factory "Ultra production" and Radio JAZZ 89.1 FM chose musicians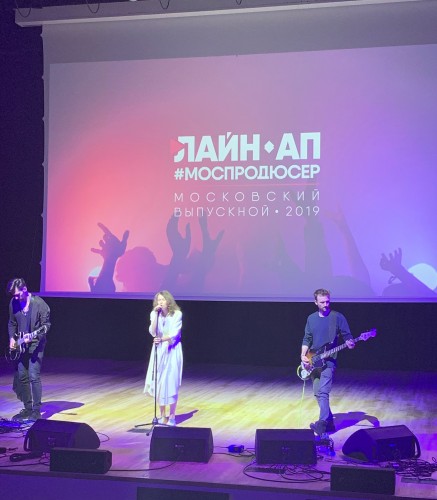 Photo source:
Press service
Vinyl factory "Ultra production" and Radio JAZZ 89.1 FM chose the musicians for a performance at the Moscow graduation 2019
Moscow producer center launched the competition "Line-up #Msproducer | Moscow graduation 2019". All interested musicians to apply for a live audition to perform on 20 and 21 June in front of thousands of schoolchildren in a live TV channel the First Music on the main stage of Gorky Park.
The Director of Russia's only plant for the production of vinyl records "Ultra production" Andrey Belonogov and program Director of Radio JAZZ 89.1 FM Mikhail Ikonnikovbecame a member of the expert jury Msproducer along with the leading representatives of the music industry: "Warner/Chappell Music", M. A. M. A. Production, radio 7 on seven hills, radio MAXIMUM, "Dream Records", etc.
Selecting finalists of the project, music experts, first of all, I appreciated the professionalism and originality of creative content artists. It is important that besides a chance to win and get pleasure from the process, the performers received valuable advice from the experts of the jury.
To participate in the contest you had to fill in the application form for participation on the official website of the Moscow production center. The next stage of selection, in which were 22 of the group, was the live audition semi-finalists by the competition judges, which took place in the Center of culture and arts, the station.