Big prom free concert Ural Music Camp at "the press House".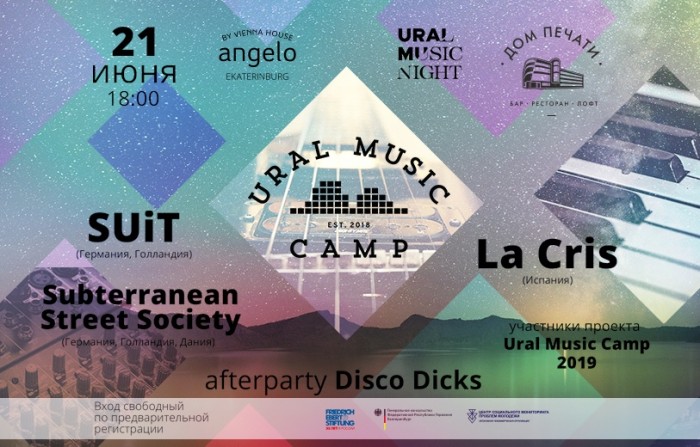 Photo source:
Press service
21 June at 18:00 in the "press House" will be graduates and foreign Tutors a unique camp for musicians from the Ural Music Night.
On stage this evening hurricane guitar Quartet SUiT (Germany) , lyric Subterranean StreetSociety (Denmark), fragile La Cris (Spain) and wild playboys-Disco hooligans Dicks (Holland)!
Musical landing of Europeans from Denmark, Holland, Spain and Germany will perform together with their students, groups, project Ural Music Camp. Pump in the art of songwriting,arrangements and stage skills, the five groups created during the camp program, will show all what they learned this week.
Ural Music Camp is a unique network-camp for young professional musicians, will catalysators from 15 to 21 June in Yekaterinburg. This is a joint project of the Ural festival and Music Night Pop
Academy of Baden-württemberg (Mannheim, Germany).
Students are trained in three areas: band, electronic musician and music business. In just a week 30 previously unknown to each other people together in new projects to create commercially successful music. Participants Ural Music Camp write original music and songs, together come up with the concept for groups and learning to listen to his work: plan concerts, to develop strategies of Internet promotion.
This year Ural Music Camp was held at the hotel angelo by vienna house, Yekaterinburg: all week in the spaces of angelo, the participants practiced and participated in work-shops, jams and played music.
Entrance is free on registration: https://pclad.timepad.ru/event/997061/?utm_source=vk&utm_medium=vk&utm_campaign=post