Summer Breeze announced the full composition of the groups!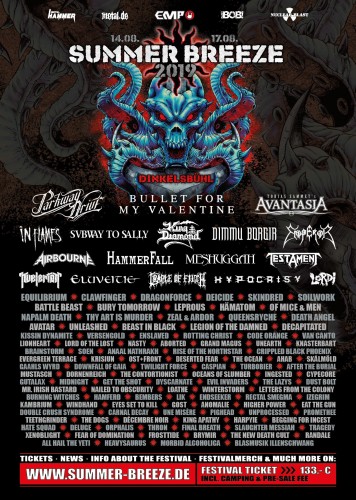 Photo source:
https://www.facebook.com/summerbreeze1997/?epa=SEARCH_BOX
German festival Summer Breeze Open Air has announced the full composition of the group for the year 2019! Soen, Leprous and Skindred completed the line-up for the main event for fans of heavy music in southern Germany!
Organizers also are reminded that the buses will go to the festival from cities such as Stuttgart, Ulm and Nuernberg (with vokzalov and airports). Detailed information you will find here.
Those who have no opportunity to come to all 4 days of the festival, you can buy day tickets at a modest price 66,60€! You can buy tickets here!
All information about the festival: www.summer-breeze.de