Olga Buzova will be the personal coach for its subscribers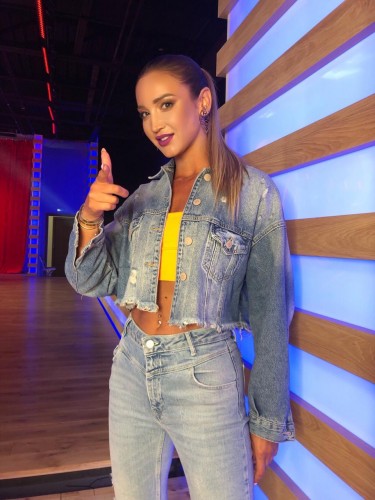 Photo source:
Press service
Known TV presenter, singer and actress Olga Buzova decided to thank the fans for their many years of support and launched its first social campaign #of Steriochemical. This time she is ready to become a personal motivator for anyone who wants to achieve something in life, but can't bring himself to act on what she wrote in your account in instagram.
As someone who created himself, and having achieved only through perseverance and constant work, she knows how important it is to have a number of people who will not give up and will inspire. Such a man and ready to become Olga herself for her almost 16 million followers!
Buzova encouraged to upload posts to instagram, in which to write about their dreams (to find love, make more money, all the time, to advance in their careers...), put the hashtag #steriochemical of, and continue to monitor her she will collect the most relevant topics to please fans sledovateli in her account, as she prepares for them something interesting!
Don't miss out, start to act with Olga Buzova.
https://www.instagram.com/p/BzF_Vq3InRT/
Magical Monday, my dear! I news and I hope you will support me
You have almost 16 million, and I feel a great responsibility in front of you! I want to be your motivator to go next and encourage my people to victory #molytisidae move forward – this is a great work. Our decisions determine the future, we can make any
But how often fatigue, laziness, habits stand in our way and turn into excuses? Yes all the time!
I know how difficult it is to force myself to pack up and go forward. But I've learned. I'm not afraid. I know that helps to achieve goals, and are ready to reveal their secrets.
I wish you all become happier, more successful, closer to my dreams!
Let's erase excuses and succeed
If you like the idea, solved! Run for you the social initiative "Erase Excuses". For each of you, I'm a motivator and together we will come to success!
So, lay out the posts with the hashtag #steriochemical the email which area you need motivation, what you dream and what justification you interfere... and follow my account. I will choose the hot topics and will help you erase the excuses and achieve victory.
From today I am your personal motivator, my good! Fly forward