"Reign of fire" on the coast of Freedom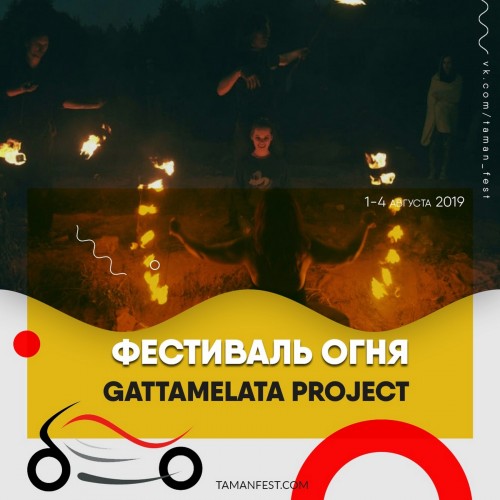 Photo source:
Press service
This year, the international Bike festival "Taman – Peninsula of Freedom" celebrates its 21st birthday. In the framework of the 21st Taman pass, a traditional festival of fire arts "reign of fire".
In 2019, the performances of the theater fire will be right on the beach on the shore of the Azov sea. The guests of the Peninsula of Freedom will feature some of the best and brightest masters of fire and light:
GATTAMELATA - a project that combines not just a dance with the original props, but also the transit of emotions between the artist and the viewer. This is not just a statement, it's a real talking history and the unbridled energy of fire.
WONDERLAND is an incredible creative team, which is on the "Peninsula of Freedom" will present a vast repertoire from a variety of fire rooms, filled with the beauty of the flames, with the grace of dance, acrobatics, neon and sparkle of pyrotechnics.
NEO - entertainment, glamor and great atmosphere of magic. These masters of fire from Stavropol will not leave you indifferent and will show to all guests of the Peninsula of Freedom, how beautiful can be the fire element.
For the first time in the history of the festival, guests of the Peninsula of Freedom will be able not only to look on the bright fire show and learn to tame this wonderful fascinating elements. On the coast of Freedom Anastasia, founder and member of the project Gattamelata, and her colleagues are happy to introduce everyone to this amazing craft. But like any Padawan, you guys will start teaching with the basics. This is a great opportunity for all who wanted to master the fire, looked at the performances of firemen and said to myself: "I want that". A great chance to learn and realize his little dream!
Workshops on proficiency training props fire show will be held on 3 Aug