"INVASION" 2019: Lumen group will play for the encore program "20 years"!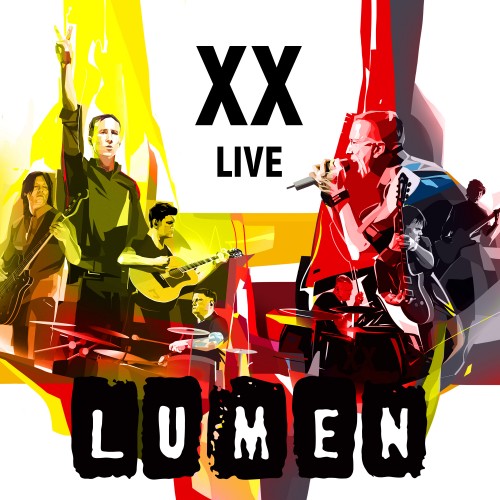 Photo source:
Press service
The organizers of the most anticipated events of the season, the festival "INVASION" 2019continues to acquaint the audience with special musical programs, who are preparing for the 20th anniversary of "the Main adventure of the year" artists from the 3 festival stages -"Main", "Ultra" and "NASHE 2.0".
One of the most exciting bands in modern rock music, Lumen for viewers of "the INVASION" will play for an encore program of the Grand anniversary tour, dedicated to the 20th anniversary team. Here is what on this subject in an interview, "Our Radio," said the frontman TEM Bulatov: "I take this opportunity to say that we heartily congratulate the "INVASION" with this impressive date – 20-years old. And in order to celebrate this wonderful holiday, we decided to briefly go back in time, and based his set took a commemorative program dedicated to our twentieth anniversary. The boys have already started to think about the track listing, now decide what to take from the programme of the jubilee tour, and what to clean."
For the first time musicians from Ufa went on the "Main" scene 15 years ago, in 2004-m to year. At Emmaus they performed several tracks, including a song that will become the hallmark of Lumen – "Sid and Nancy". But the first "INVASION" to the festival in the Studio "Our Radio", moved there in 2003, in connection with the tragic events. Frontman Lumen, Tam remembers this time: "At "Wings" there was a terrorist attack, so began to appear that "INVASION" may be canceled. The management of the station "made a knight's move". "INVASION" 2003, the year it was virtual. And we still played our set live "Our". I have many good memories from that day. I don't want my words sounded too pompous. But still, think about it. The goal of any terrorist activity to spread fear to break the usual course of things, to get people to imitate. And when in spite of that fear does not grow up, the course of events is not changed, and people continue to live - all this means that the goal of the terrorists was not achieved. I'm glad the festival took place then. Even in this form. And proud that we had the opportunity to take part in it".
Performance Lumen will take place on the second day of the festival, 20th July, at 21:50 on the "Main stage".