The schedule of the Bike-festival "Taman – Peninsula of Freedom"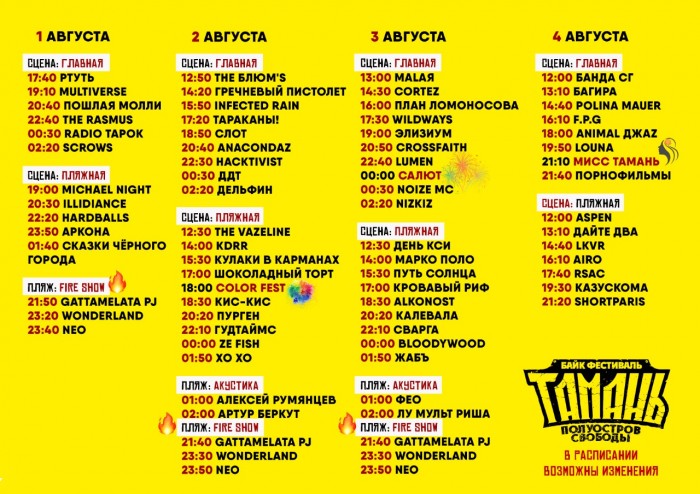 Photo source:
Press service
Festival "Taman" has published a full schedule of performances on the "Peninsula of Freedom" in 2019.
21-I "Taman" will be held on the Azov sea in the village of Golubitskaya from 1 to 4 August, for the first time will have 3 scenes: Main, Second and Acoustic. As part of the "Peninsula of Freedom" will be themed festivals: fire show "fire Power" and the festival of colors "ColorFest".
To date, the bike festival is one of the few Russian events, where you can combine leisure, sport, tourism and music with the subculture of bikers. Moreover, the "Taman" can rightly be called the safest festival in Russia, the organizer of the festival bike club BLACKSMITHS MC ensures the safety of all guests "Peninsula of Freedom".