All the colors of the Radio JAZZ 89.1 FM! Tournament "Golf & Jazz" instilled a love of art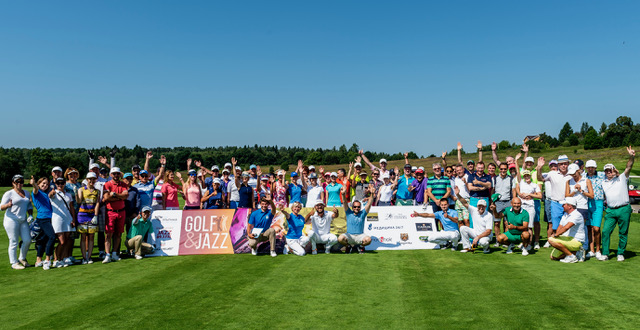 Photo source:
the press service of the Radio JAZZ 89.1 FM
Last weekend Radio JAZZ 89.1 FM Golf and country club "forest hills" gathered the fans of the prestigious games and jazz at the traditional tournament "Golf & Jazz".
"Golf & Jazz" for six years, brings together the widest audience of connoisseurs and Golf enthusiasts to music fans and jazz lovers. Atmosphere of each event truly unique: the beautiful scenery of the Golf course, a fun Golf game, first lessons with a coach for beginners, creative workshops, evening musical and celebrity guests.
Actor Kamil Larin believes that jazz opens up new shades of Golf: "I'm not surprised at the fact that in Golf there is jazz and in jazz Golf. When jazz sounds in our soul, we discover the new colours of Golf. Today in the tournament all the beats of jazz, perhaps, less effective. And if it does not work with the game of Golf, it is important to get the jazz within itself".
This year the program "Golf & Jazz" took the opportunity to show not only sports, but also creativity. A unique master class on contemporary painting held a "Fund of Valentin Serov" and invited masters Studio "Artmeup". Fans of the game of Golf first heard about a modern technology, as the creation of interior design, abstract paintings with alcohol ink, which accelerates the air flow from the simple Hairdryer, and are unusually beautiful silhouettes, patterns. Inspired by the works of the participants of the master class shared their plans about the independent creation of the larger picture.
The culmination of the "Golf & Jazz" became the solemn ceremony of awarding the Golf and gala-concert with participation of a rising star of jazz Oleksandra Magheraboy. This evening was performed by the author the music of the singer and her hits, some of which are "My Love Is Evodent" and "So Many Reasons" are in rotation on Radio JAZZ 89.1 FM.
For details see on the website www.radiojazzfm.ru and social networks stations.