A group of "Sharp" will present in Moscow for the first 10 years album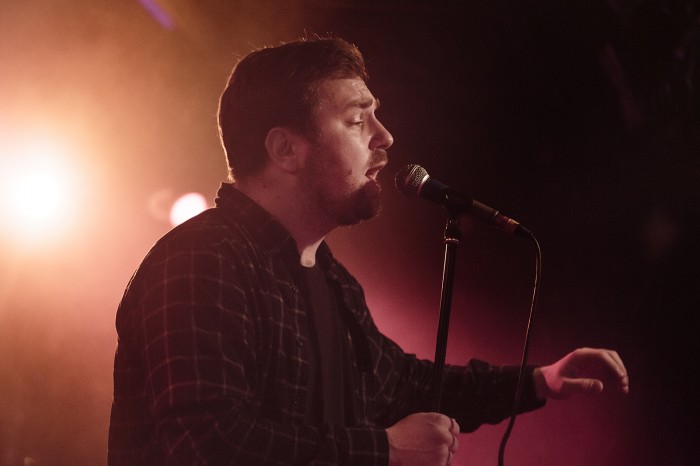 Photo source:
The press service of the Agency Doing Great
A group of "Sharp" will present in Moscow for the first 10 years album
On 27 September the Mir concert hall on Tsvetnoy Boulevard will take place the concert of the group "Vigilant." The team will present their first album "Wave".
The team of Vasily Zorkiy exists on the Russian stage for ten years, but not a single full release is not released. The musicians are recognized, engaged in something that is not so all the time. In recent years, often performed at festivals, and finally, after reconsidering, decided to immortalize his own works LP, which has long been waiting for fans.
"This is our first album on it we have collected the best 12 songs, some written a long time ago, but never released, part of it is new. This record we wrote together with llya Lukasheva, in my opinion, the best sound-producer in our country and we are very grateful for the approach to work, attitude towards us and how he cares about the result. Funny that many of the songs on this album were already in the movie – for example, "say something" was in the TV series "Obsessed" on TNT, the song "Sleep" – in the series "Red bracelets" on the Ground, – a part for several years sounds in our performance "I am 30 years old", which goes to Gogol center", – said Vasily Zorkiy.
The concert will be held in the concert hall of the World on Tsvetnoy Boulevard. The performers promise a show that vividly accentuate the mood of the songs – the mountains, travel, adventure, loneliness, and tenderness. To contribute to this and lighting design. The performance of the team will complete horn section, backing vocals and guest musicians. The band promises to showcase a brand new song.
"This is the first concert in a big hall, and for us it's a call – we can, can't?" – adds Basil.
The group can be safely attributed to the rank of the new romantics of the local scene. Their tunes an unhurried, is midnight, solvent music. Under it is comfortable to dream and to think. In recent years, "Sharp" were everywhere – in the "Olympic", on dozens of film and theatre awards. Each performance is magic, the band turns a simple concert into a real, sincere, exciting the heart and soul of the show.
Basil Sharp is also a writer, screenwriter, producer, organizer of festivals. Over the past three years he has put his own performance in "Gogol-center", was the creative Director of Russia's largest music festival "picnic Afisha", gave more hundreds of concerts.
A group of "Keen" | the presentation of the new album "Wave"
September 27, concert hall "Mir"
To buy tickets