Makarevich and Grebenshchikov Szklarska released a collectible "rock China" Nashe radio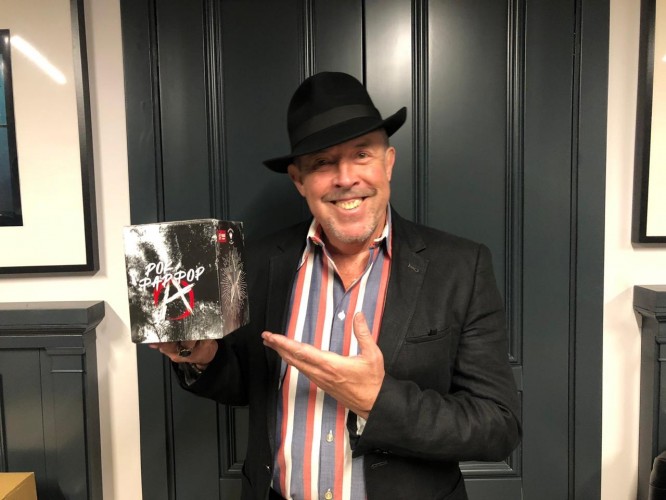 Photo source:
Press service
If you beat the dishes - luckily, the paint dishes - good luck! The permanent leader of group "the time Machine" Andrei Makarevich, the leader of group "picnic" Edmund shklyarskiy the leader of group "Aquarium" Boris Grebenshchikov released in conjunction with the Imperial porcelain factory limited edition collection "rock China" Our Radio.
"Porcelain production has long had a Alliance. I painted the set, and it was a great success. Then we made 3 more plates. In General, today already 2 set, large number of plates, mugs and dishes. With the Imperial porcelain factory each other very happy. When I said "rock China" will be there, I was already calm. I knew that there was no experiment for me, in this will not. Specifically sat down and drew when offered some form. It is necessary to consider it from every angle and perception of the form. Usually do a sketch and send it to the factory, which produces a test print. We see what happened correctly guessed the size," - shared his experience of Andrey Makarevich.
- I love white dishes. I believe that cookware should not take the attention, the main thing that it is. The tea ceremony is also not mine. I love to drink tea out of a normal thin-walled cups that the tea was good and the water too," - said the musician.
Pictures of Our rock legends picture HD, Schoolboy self portrait Makarevich - shaped glass on a fine-bone China. The first lucky people can win gifts in the air of Our radio. Very soon the collection will go on sale network shops Imperial porcelain. It is noteworthy that Imperial China engages and legends of the operatic genre. Previously my tea collection has released Opera diva Anna Netrebko.