Moscow will host a major conference on the music business Waveforum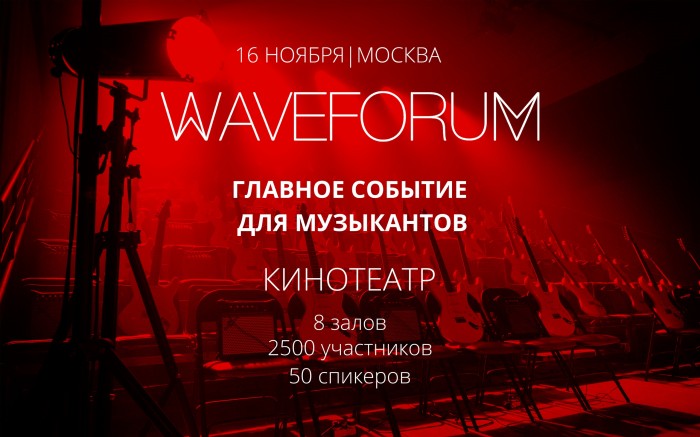 Photo source:
https://vk.com/waveforum
WAVEFORUM | 16 Nov | Moscow is the largest educational event in Russia for the creators of music and sound. This is the place where professionals on real projects show how they create and promote successful music.
Main topics and speakers on the website: https://waveforum.ru/
This year's WAVEFORUM waiting for:
- huge theater
- 8 rooms
- 50 speakers
- 2,500 participants
- 10 000 m2 of music and sound
- stands with equipment and tools from professional brands
- draw among all participants
The forum will include expert presentations and panel discussions with protagonists of the industry: actors, representatives of record labels and festivals, managers, sound engineers, producers, etc.
On the Waveforum will raise the most sensitive issues:
- mastering for digital platforms
- arrangements in contemporary styles
- ways of promoting and monetizing musical projects
- music management
songwriting
- digital distribution
And more than 15 topics
The program is designed so that each participant could select the top performances in their field without missing important lectures!
Master classes for musicians, raffle prizes, new equipment and all the components cool holiday! Don't stay behind and join the biggest music community in Russia!
Please note that the closer to the event, the higher the ticket prices!
Catch https://waveforum.ru/