The phantoms live! Leading "Nashe Radio" released "demons"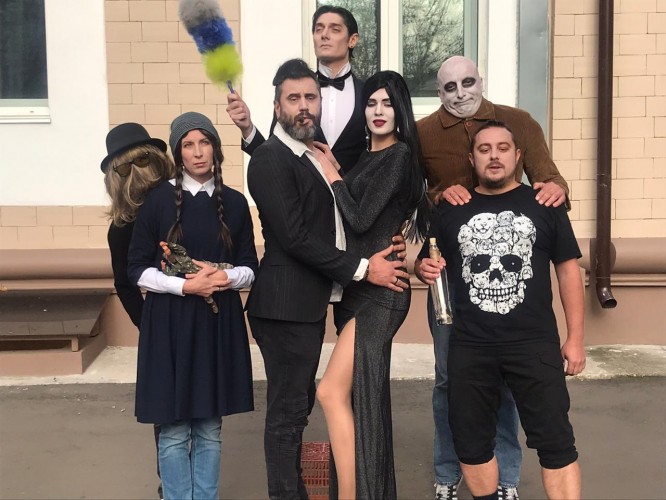 Photo source:
Press service
Helloween is coming, and that means it's time for scary stories. It is clear that there are skeptics who believe that this is not OUR holiday and it is not necessary to celebrate, but leading "Our Radio" have a different point of view.
On Tuesday, October 29, we held a "zombie Parade", which you can see near the Studio "Our Radio" various mystical characters from the film "the Addams Family".
In particular, Tanya Borisova was in the way of cold-blooded Wensday Addams (the daughter Martise and Gomez), Alexander Bon - Gomez Addams, Igor Sedov – Cousin It, Hope Epifanova - Martisha Adams, Andrew LOMANOV - fester Addams, Igor Lensky - Larch, Igor Pankov - Pugsly Addams.
Learn more on the website nashe.ru and social networks stations.