"NASHE Radio" Tver gathered children "Portfolios with gifts"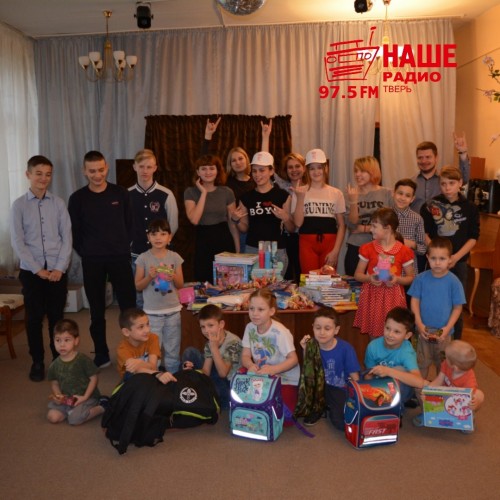 Photo source:
Press service
Investing in the future! "NASHE Radio" Tver handed the young students, pupils of the Regional social rehabilitation center for minors everything necessary for a normal study. Of course, there is no need to buy the form, but there are other important things that the student needs to bring to school.
Project partners and OUR students helped raise dozens "Portfolios with gifts", which formed a set of stationery, school supplies, toys and sweets. Well-compiled sets will help the children to quickly integrate into the educational process.
We thank all project participants for the kind of undertakings which will not remain unnoticed: the dental clinic "St. the Old" shops "Business Book", "TRAFFIC light", "COPY DOKE", an "Paramonov" company "yutas" and "Office quarter", medical center "MED-amko", workshop "Caramellino", Studio "Tatius" and the center of intellectual Development "Seven Kids".
Together, we've done OUR good deed! Follow the news on the radio pagehttp://www.nashe.ru/