"NASHE Radio" will give the legendary VAZ "penny"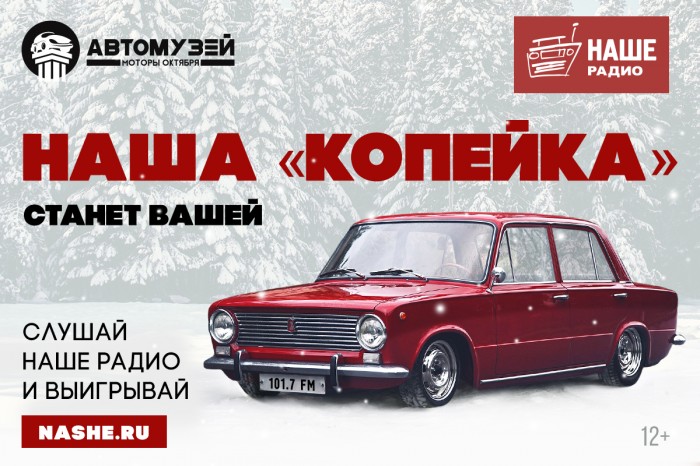 Photo source:
Press service
Attention contest! Dear motorists and listeners of"Nashe Radio"in the next three weeks members of Our terrestrial race at the finish line waiting for a gift - the legendary red "penny" VAZ 2101 with black leather interior. Provided the cult prize for drawing OUR partner Museum "Motors"October http://automuseum.ru/
The Museum, whose collection is constantly updated, submitted to the retro cars from different countries of the world have left their mark in the history of mankind. At the moment, the exhibition includes 150 items, among which are exclusive: Izotta Frascinni Tipo 8, Studebaker Golden Hawk, Cadillac V-12 series, Cadillaс De Ville sedan, STUDEBAKER EMF 30 etc.
To become a member of the lottery should arrive at the Museum at the address: Moscow, Samokatnaya street, 4, building 34. To make a photo with Our "penny" and post it to Instagram with the hashtags: #radio, #motors Oct, our penny. Watch the air of "Nashe radio" and don't miss the prize-giving on December 23 at the Museum. The contest rules on the website nashe.ru. Good luck in the race!