In 2020, DDT will collect stadiums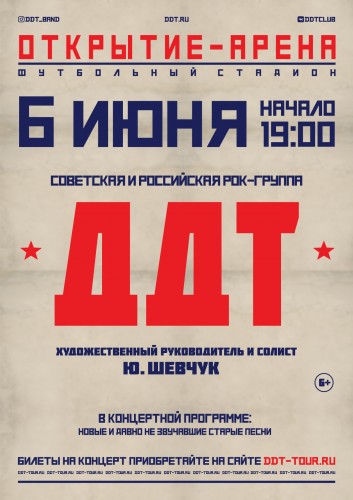 Photo source:
Press service
Legends of Russian rock band "DDT" - in March 2020, will begin jubilee tour in Russia with an entirely new program. And the musicians in the tour plan 3 stadium concert in Moscow, St. Petersburg and Ufa, where 40 years ago and became a legendary team.
Details of the program are not revealed yet, but the tracklist will include all the favourite and familiar, and brand new songs.
3 December 2019 at 12.00 start of sales of tickets for the concert in Moscow on 6 June 2020 at the football stadium "Open arena".
Recall that the group "DDT" just today finished his big tour with the program "History of sound" that began with the concerts in "Olympic" and the CCM and expressed not only in our country but also in other continents.
The official website of the tour https://ddt-tour.ru/
Stay tuned!