BRIAN MCTERNAN AND MEMBERS OF BANE, DARKEST HOUR & FAIRWEATHER RELEASE DEBUT EP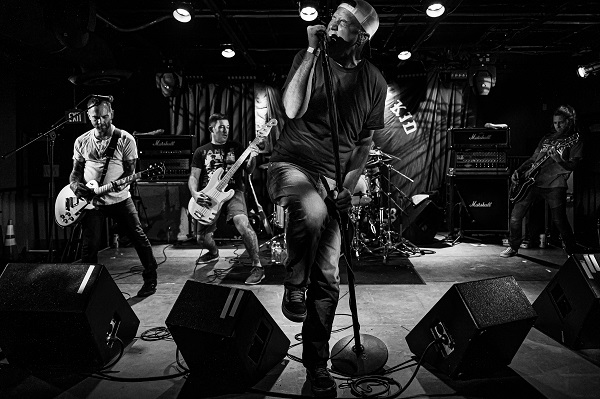 Photo source:
the press service KINDA
Today some of the most respected talents from the world of hardcore came together for a new project called "Be Well". The quintet debuted their two-song eponymous EP.
Be Well may be a new band, but their roots go deep. Musically, this is an emotionally exciting, with a masterfully crafted blend of melodic hardcore and notes posthardcore influence of the 90s. the Lyrics are deeply personal, and the vocal returns to early DC bands, such as Rites of Spring and Embrace. Among the participants - Peter Tsouras (guitar) and Shane Johnson (drums) from Fairweather, Mike Schleibaum (guitar) from Darkest Hour and Aaron Dalbec (bass) from Bane. Completing the quintet of vocalist Brian Mcternan, known for the producers in such bands as Circa Survive, Hot Water Music, Turnstile and Thrice. Energy Well Be inexorable, as Mcternan Chronicles his struggle with depression and fatherhood through lyrics that are equal parts heartbreaking and hopeful. Fans of the past work of the individual participants were looking forward to the first recorded music Be Well. What they will get in the 7-inch range will certainly meet expectations.