On 20 December the group "spleen" will release mini-album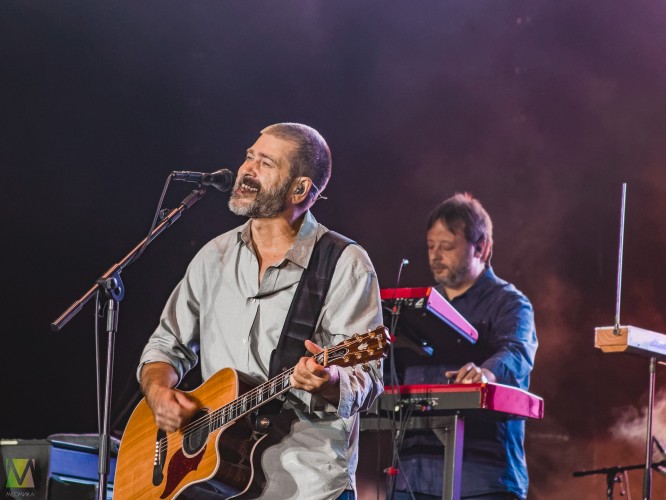 Photo source:
Alexander Gordeyev // MESIKA
The album will be available in all digital stores and will be known as "Sneaking". Now available for listening to the eponymous title track and possible album pre-order.
"Secretly" simultaneously similar and a collection of Christmas lullabies for adults, and accidentally found the soundtrack to the forgotten children's film. Many adult fans remember the time performed by Alexandre Vassiliev in a duet with Boris Grebenshikov "the Song of the Stars" from the film "About little red riding hood...". It's amazing how this choice covers were organic two poets. Now the "spleen" is six songs composed "just about the complex" and the final instrumental track (like the credits).
Heroes songs live somewhere on the intersection of dreams and reality, children's fantasy and adults illusions. This is the world that occurs when parents turned off the light and finally left you alone with the characters in the books, the world of shadows and reflections, accidentally passed outside the window of cars like sailed away ships, clouds, and strange twists of the branches of the tree, transformed by the imagination alternately in castles, in ghosts, in space ships. It's close children's eyes to the wonders, and the sensitivity of the adult mind explaining the mystery of the universe or the laws of the craft, or even death (elegant and easy).
The arrangement of the first song "balloon" is consistent with a familiar-sounding groups of recent years, but with each successive track takes the listener, as if on the same ball, farther to the fabulous simplicity to the suddenly emerging folk to shades of wind in the final, "Secretly", to the melodic and bright keyboards leading into "Atom", a sonorous and grandiose folded "Hymn" to the completely acoustic "the Magic violin", concluding narrative set to music the poem "Important thing" and returning again to the beginning with the instrumental to "balloon" with an emotional duet of keys and violin in contrast to the song version. All together develops into a remarkably solid and good story - an absolute feast of a young heart (with grown-up soul).