The group 25/17 will perform at the festival "CHART DOZEN 2020"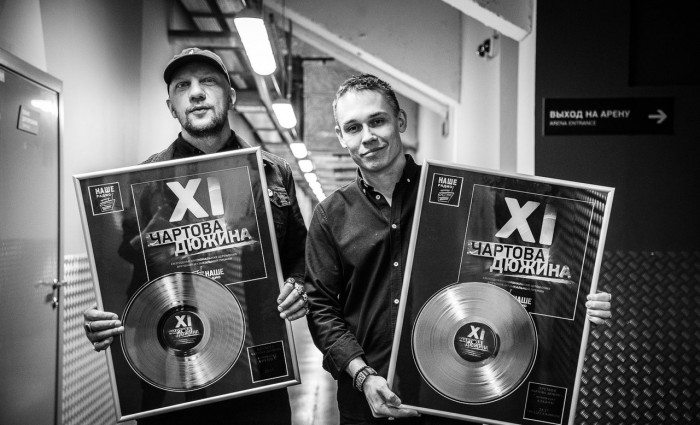 Photo source:
the press service of the festival
Previously, the festival "CHART DOZEN 2020" published the list of participants. The headliner anticipated musical event will be the iconic team of "Alice". The line-up of the festival were the group "picnic", "Chyzh & Co", "Gorshenev", Vadim Samoilov, SHARPENING. But today we add to this list another rap team 25/17.
The group 25/17 - owners of the award "CHART DOZEN 2018" in the category "Group" and "Album" in 2020 expect to win in three nominations: "Duet", "Concert" and "Album". The musicians admitted that sensitive to security of the trophies: "All the awards we keep in a special place and won't tell to avoid being kidnapped or sold at some auction."
The legendary festival will summarize all the achievements of Soviet music industry over the past year and unite on the same stage as the masters of the genre, and bright young performers, who conquered peaks of the same name hit parade in 2019.
The voting system of the award "CHART DOZEN 2020" has changed: the winners in 13 categories will be to choose the audience of "Our Radio" by popular vote, WITHOUT the participation of the expert Council. In each category represented by thirteen bands and artists, but the real fight will be when the final will be only the "Troika" of applicants for the national music award.
To vote you need! https://www.nashe.ru/chartova2020
All the news about the upcoming ceremony - on site nashe.ru and social networks of the radio station "NASHE Radio"! Tickets are already on sale on the website https://msk.kassir.ru/koncert/vtb-arena-tsentralnyiy-stadion-dinamo/chartova-dyujina-2020_2020-02-13
Help:
Award "chart Dozen" was established in 2008 To 2011 it was awarded at the festival for the voting of the three nominees selected by the jury. All awards are presented in ten main and several special categories. During the existence of the "Chart Dozen" winners of the popular vote became the most prominent and important musicians of the country. Including the record obtained by the number of nominations number of groups "DDT", "Alisa", "Korol I shut", "Mumiy Troll", "spleen", "Leningrad" and other popular artists. The award ceremony attracted a full house at the spacious venues of Moscow - "Crocus City Hall" and "Olympic".
"Our radio" – one of the leading Russian radio stations, is part of the "Media Holding" audience of 3 million listeners a day. The basis of the music playlist radio stations are such legendary groups as "Agatha Christie", "DDT", "Alice", Zemfira, "spleen", "the Time Machine", "the king and the Clown", "BI-2" and many others. More than 10 years "Nashe Radio" is the organizer of the largest in the post-Soviet space of the festival "Invasion".