Luzin and Rothschild – "the songs in duet: music and text"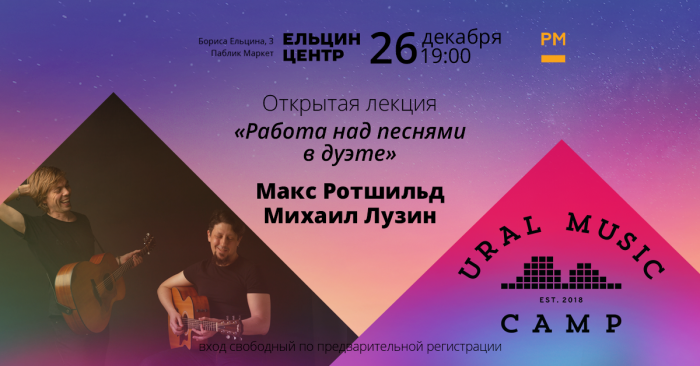 Photo source:
the press service of the Yeltsin Center
The conversation at the lecture will focus on how to work on singing material. What is the song? As a born the lyrics and the music? How they developed or improved? Study of imagery, rhyming, rhythmic phrases, harmonization, cutting off unnecessary elements and adding necessary, the specifics of individual work and work in a Duo. The lecture will detail all the stages of transformation of the song from the sketch into a full-fledged creative product.
For illustration will be used songs of Michael Luzia, modified by max Rothschild. Their examples can offer spectators. The lecture is intended for anyone interested in music and wants to expand the boundaries of his perception.
About the speakers:
Misha Luzin (Russia, Yekaterinburg) Yekaterinburg musician, poet, journalist, editor, author of more than 100 songs and traveler, has traveled with concerts in 30 countries, from India to Iceland. Mikhail is a participant of the show "the Voice", the Usadba Jazz festival and concert Seasons, as well as four expeditions under sail "Sedov" and "Krusenstern". Song Luzina designed in the style of a purebred Blues-rock with a distinctive, instantly recognizable vocals. An abundance of memorable images songs remind small movies.
Max Rothschild (Frankfurt, Germany) – guitarist, who plays in the format of "jazz casual," which has absorbed such areas as smooth, lounge, bop and fingerstyle. Studied composition and arrangement at the Akademie Deutsche Pop Frankfurt and successfully defended the diploma on a speciality "Composition and arrangement". From 2016 to 2019 taught guitar and music theory in the Modern Music School.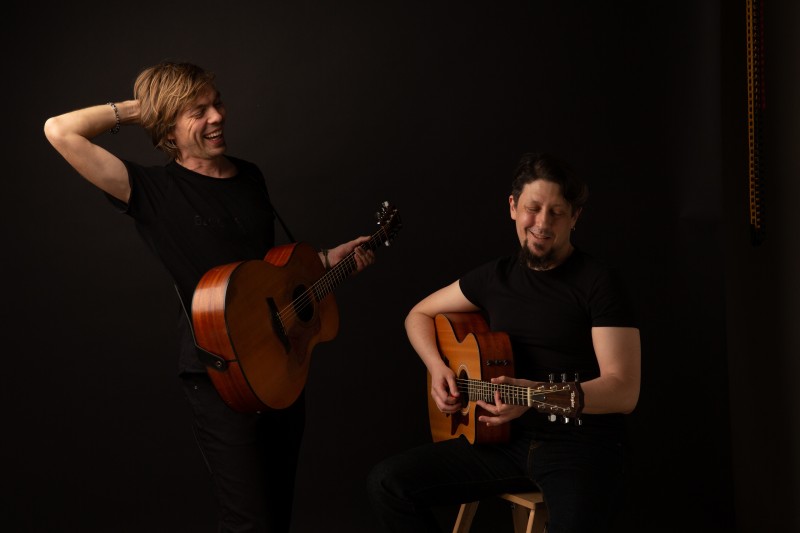 Max party Frankfurter Musikmesse, NAMM Musikmesse Russia and Usadba Jazz festival, certificate holder in the direction of "Lernen, Kommunizieren und Neurowissenschaft". As the editor worked on books on improvisation "Igor Boyko. My method. Second edition", "Igor Boyko. My Method. Blues". One of the main areas to consider themselves the art of accompaniment and musical staging in the performance, as the method of forming the same creative space between the artist and the audience.
December 26, Thursday, Public Market, Yeltsin Center, Boris Yeltsin, 3, 2nd floor, 19.00. Admission is free, pre-registration: https://pclad.timepad.ru/event/1216151/.
The lecture is part of the open programme Ural Music Camp - an educational side project of the Ural festival Night of Music. The organizers plan to hold a series of various lectures and round tables for all interested and immersed in the field of popular music and the music industry.
The project Ural Music Camp is implemented through a grant from Rosmolodezh