Fusion band "ChetMen" prepares first Studio album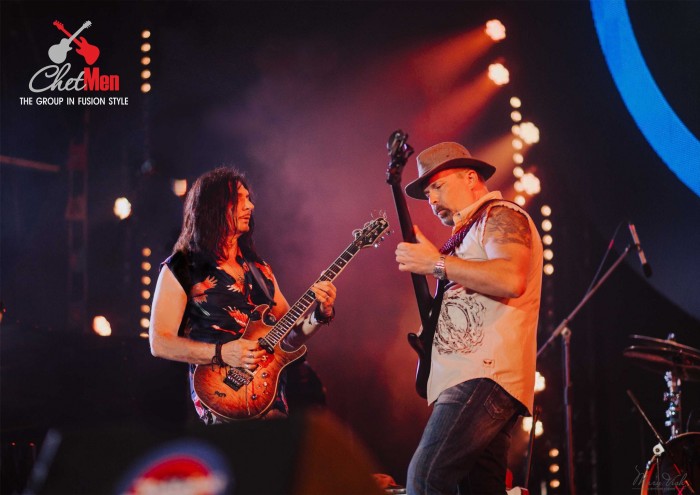 Photo source:
Maria Vishnevskaya
21 Dec 2019 famous Russian rock musician, producer and CEO of record label "Moscow City Records" Dmitry said Thursday on "Radio of Russia" about the upcoming first Studio album "ChetMen". According to him, there will his own composition and the composition of the bass player and the founder of the group Mikhail. He identified two works — Amsterdam Story and Forgive Her, and above them, the musicians are currently working.
Group "ChetMen" created by Dmitry Chetvergova and Mikhail men. It includes professional musicians, members of the top projects, playing in various styles and directions. "ChetMen" performs mostly original music. The band's style can be described as a fusion — a fusion of jazz, Blues, funk, soul with elements of pop rock, art rock and ethnic music.
In 2018 group "ChetMen" took part in the annual international jazz festival "Koktebel Jazz Party".
Life albums Dubrava Live Our TV the Live and Studio single "Old Friend", released on the label "Moscow City Records", not once fell in the Russian and European top charts of iTunes.
In the autumn of 2019, the group had the honor to take part in the legendary Festival "Septembre Musical" in Montreux (Switzerland).