Radio JAZZ 89.1 FM romantic congratulated the participants with the Valentine's Day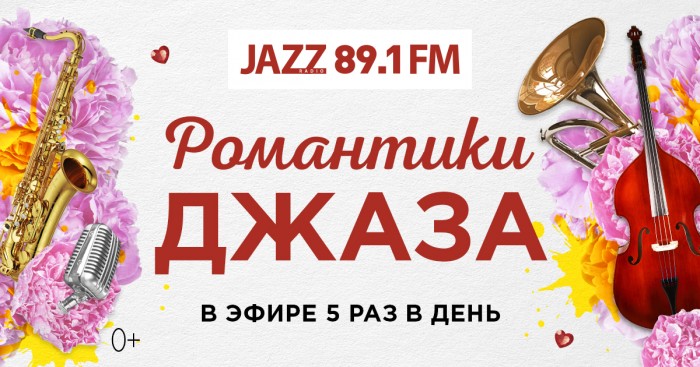 Photo source:
Press service
From 10 February to 8 March , Radio JAZZ 89.1 FM will add to the air of magic of pheromones music, decorating the festive program"Romantics of jazz" the most famous love songs.
In each program the in love with the rhythms of jazz know who, when and what to sing the most famous songs about love. For three weeks students will receive a maximum dose of romantic songs that will become a precious decoration for the holidays, 14 February and 8 March.
Want to know who are the "strangers in the night" and "Why" it is a pleasure to sing in the rain, to see "Life in pink" and hear "Unforgettable" single of all time? Tune in romantic mood with Radio JAZZ 89.1 FM and discover the magical world of your favorite songs that will help you choose beautiful words to those who deserve it.
Details on the website www.radiojazzfm.ru and social networks stations.