The start of sales of tickets to IgroMir and Comic Con 2020 Russia 2020!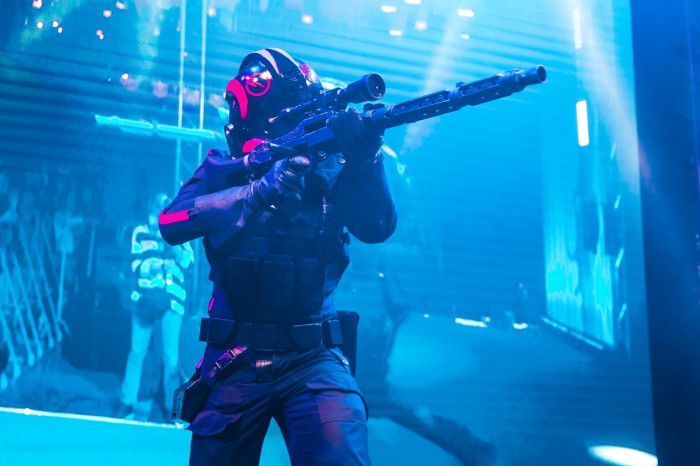 Photo source:
the press service of the festival
This year's biggest event for lovers and experts of the gaming industry – IgroMir – celebrates its 15th anniversary! In honor of this event, visitors get special surprises and gifts. The exhibition is traditionally held the premiere of the best game projects, meetings with your favorite bloggers and streamers, as well as numerous Raffles prizes.
The legendary celebration of pop culture Comic Con Russia will be held in the 7th time. During the existence of the festival special guests became Rutger Hauer, Christopher Lloyd, Nathan Fillion, Danny Trejo, Michael Collins, Alfie Allen and many other stars of world cinema. Last year as headliners of the event were the actors Andrew Scott and Mads Mikkelsen. The festival held an exclusive presentation of large-scale international and Russian projects ("Invasion", "Text", "Metro 2033", "Major Thunder: the Plague doctor"). More than 200 participating companies, including WDSSPR, UPI, "Twentieth Century Fox CIS" and many others, presented the most anticipated news from the world of cinema and comics.
In 2019, the number of visitors to both events amounted to more than 183 thousand people in four days, and the number of views of the live event is over 5 million
The mode of operation of the exhibition IgroMir festival Comic Con Russia:
Thursday, October 1, in the framework of the IgroMir and Comic Con Russia will take place on a business day.
From 11.00 to 18.00 the event will be open only to professionals and press.
In the subsequent three days, from 2 to 4 October, from 10.00 to 18.00, doors exhibitions IgroMir and Comic Con Russia will be opened for all comers.
You can book tickets through ticket operators TicketPlan.ru and Concert.ru and also on the websites of the exhibition IgroMir and the festival of Comic Con Russia.