"Thousands of questions" by NJohn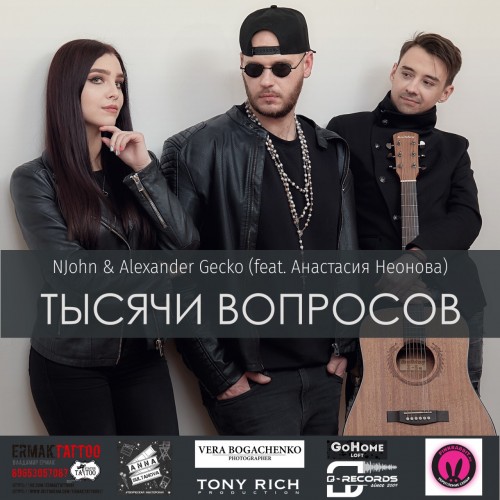 Photo source:
the press service of the artist
Melodic and lyrical song talks about the difficulties faced in the lives of everyone: we just happen to agree with each other, but this does not mean that it is better not to talk.
Artists launched in Instagram flash mob, which aims to remind everyone about the importance of relationships, trust and openness:
"A person has a great gift - the gift of words. Through words we can explain their position, to talk about their feelings, to resolve the conflict. But, unfortunately, very often we find it difficult to talk about something we care about with the loved ones people. Questions piling up, finding no response, make the coolness and distrust in the strongest relationship.
Today we want to remind you what to say is important and just.
Tell with us about situations where ambiguity has made the discord in your relationships with friends, family or loved ones, or tell me what you wanted, but were silent. And maybe for some it will be an occasion to become closer to each other.
Participate can be anyone, posting on his page a video with the specified tags, and by 13 March the artists will choose the authors of the most vivid and interesting stories and will give pleasant gifts from partners. Partners flashmob speakers: Maximilian Lapin and
And for young members of their own gifts prepared singer Anny, expertly adapt adult song under his tender age.
Link to listen: https://l.1mp.ru/mngvpr/