Radio JAZZ 89.1 FM determined the winner of the longest interactive drawing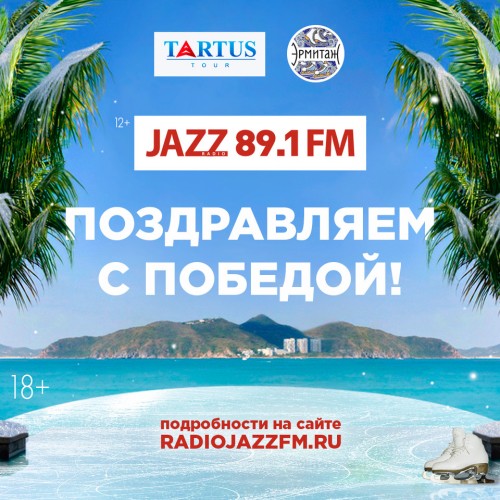 Photo source:
the press service of the radio
Within four months, on December 21, 2019 March 6, 2020 radio JAZZ 89.1 FM in partnership with the travel Agency "Tartus-Tour" and garden "the Hermitage" conducted a large-scale interactive drawing. The main prize was a family trip to Hainan in Sanya Xiangshui Bay Marriott Resort 5*for 7 days. The lucky winner of the certificate was ...., with the most coveted points - 7200. In total, the draw was attended by more than ... people.
For the first time told in Instagram how to accumulate points and win prizes with jobs live JAZZ 89.1 FM and the romantic "JAZZ the rink" specially designed for this intelligent chat-bot. And every last Saturday of the month at Color-themed parties (white, red, green and yellow) figure skating fans and music lovers can plunge into the atmosphere of the music "All the colors of jazz" radio station.
The results of the raffle, list of prizes and order them on the website radiojazzfm.ru
Radio JAZZ 89.1 FM is part of the "Media holding" along with radio stations such as NASHE Radio, ROCK FM, ULTRA and channel OUR TV, information Agency "national News Service", recording Studio VINTAGE RECORDS STUDIO, Agency "ULTRA PRODUCTION" and part of it a plant for the production of vinyl records "Vinyl records".