Eurovision 2020: canceled or postponed?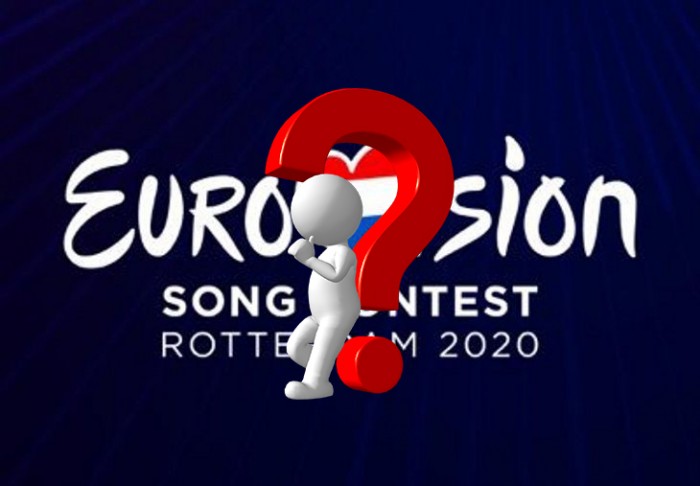 Official statement from EBU:
"The EBU is closely monitoring the situation related to the spread of the coronavirus, and follow the latest guidelines and recommendations of who and national health authorities.
We work closely with the Dutch host broadcaster NPO, NOS and AVROTROS and the city of Rotterdam to explore various possible scenarios for the Eurovision song contest 2020.
However, 2 months before the 3 live performances on 12, 14 and 16 may, as well as the rapidly changing situation both in the Netherlands and in the countries of the participating broadcasters, it is too early to make any final decisions.
With this in mind, we continue to work together in a team on preparations for the 65 th Eurovision song contest in Rotterdam."
The European broadcasting Union, EBU, is working on different scenarios of organization and holding of Eurovision 2020. It all depends on developing and spreading the coronavirus in the Netherlands and in the rest of Europe
Six possible options for Eurovision 2020:
No change - Eurovision 2020 will be held as scheduled
No audience, arena - Limited number of audience / no audience (in the arena)
There is no audience, the television Studio - Broadcast Eurovision in the TV Studio without an audience
National stream - each country will broadcast a song from its place
Delay - with a number of possible options
Cancel - this option is currently not on the table
Seats Bakker, Executive producer of the Eurovision-2020 in Rotterdam, says that the organization is closely monitoring the news of the coronavirus:
- You see that the events are cancelled or postponed all over the world. Fortunately, we still have a few months. We hope that the worst will be over and the situation stabiliziruemost says Seats Bakker.