HINODE POWER JAPAN 2020 WILL NOT HAPPEN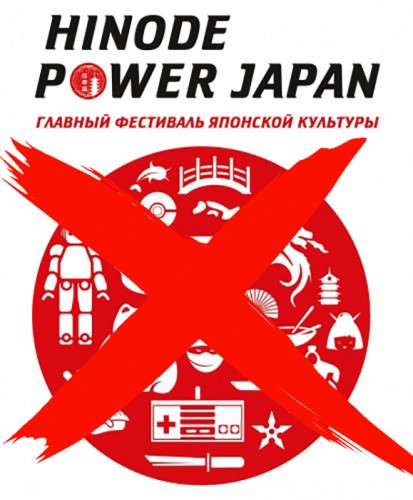 The largest annual festival of Japanese culture Expo format in Russia had to pass 11 and 12 April in the exhibition pavilion 75 VDNH.
On the recommendation of the Government of the city of Moscow and in connection with the announcement of the who pandemic coronavirus infection, the cancellation of flights between the countries, as well as by the decree of the mayor of Moscow from March 10, 2020 No. 17-MIND about the ban on prohibition of holding in Moscow until April 10, 2020 mass events participants more than 5,000 people, followed by the decree of the mayor of Moscow of 16 March 2020 number 21-a MIND and the order of the government of the Russian Federation No. 635-R dated March 16, 2020 to restrict entry into the Russian Federation of foreign citizens until may 1, 2020, the organizers of Power HinodeJapan are forced to announce the cancellation of the festival on 11 and 12 April due to the risk of the spread of coronavirus COVID-19.
"We are sad to announce that in April, the festival will not take place. But in the light of developments in the safety of our visitors and guests from Japan and other countries – above all, therefore, we believe the abolition of the proper and socially responsible measure. I really hope that soon the situation in the world stabiliziruemost, and this will allow us to carry out long-awaited for many fans of Japanese culture festival, albeit in a different time. We wish you all good health and hopefully see you soon," said Iori Endo, General Director of cultural and business center "Japan house".
Tickets for the festival purchased on 11 and 12 April, will not be valid in case of postponement of the event at a later date. Refund to visitors who have purchased tickets through partners "Yandex. Poster and Concert.ru" will be implemented in accordance with the rules of the services. Automatic return is not possible in all cases, so the ticket buyers are urged to independently apply for a refund according to the rules of the ticketing partner.
On the transfer of the festival to a new date to be announced.