Sasha releases the first video of his solo project.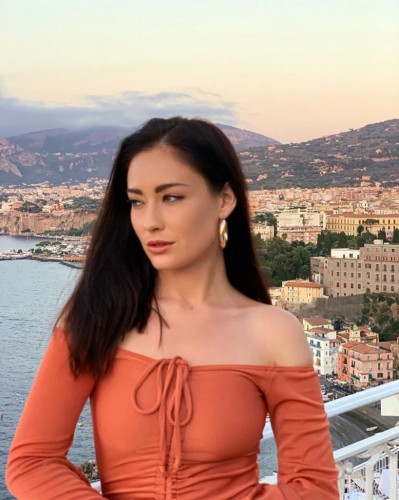 Photo source:
https://muzolenta.ru/russkie-novinki/sasha-popova-vypustila-vtoroj-solnyj-singl-my-zhe-silnye
Video for the song "We are strong" is an aesthetically beautiful statement on the complexity of modern relationships.
The basic idea of it is that many people, falling in love, tend to idealize their other half. They just don't notice the downsides of people, and even ascribe to them qualities that do not. Like mold in your mind the perfect image of the sculpture. And then suffer from it.

"Sometimes we girls fall in love so much in a certain ideal, which themselves will figure out what I even was able to fall in love with a "fake man". Was so fascinated by, gives him some character. Didn't notice that any response, return of the sculpture(of a man) was not. So my feelings were in me: I didn't notice that it's all closed, closed. It's just a rock. She fell in love, she disappointed in him and she ended it." tells about his new video Sasha Popova.

The clip was directed by Anton Stavitsky. He is special in his own way, presented the idea. Was able to show Sasha the other real.

"Anton managed to fully reveal myself to show who I am, not in some image format. For this we talked a lot about my fears, relationships with parents, with young people. This deep, personal work, which for me is incredibly important and interesting," said the singer.