Testament - clip "Children Of The Next Level"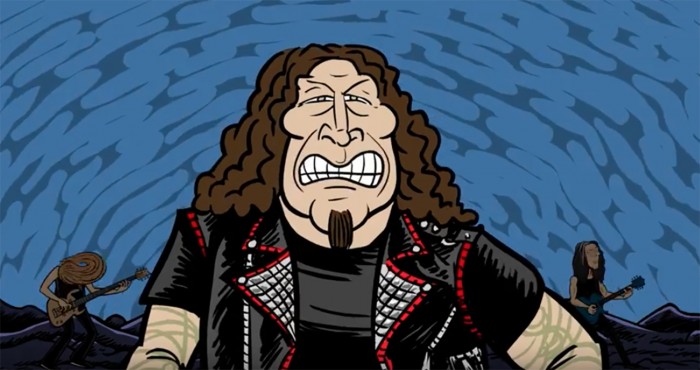 Photo source:
The frame of the clip
A promotional video was created by Balázs Gróf with the participation of frontman Chuck Billy and co.
The singer said: "Being so busy touring, we were unable to schedule a video and thought I would try something different, and came up with a stunning animated video for the song Children Of The Next Level".
"We thought it would be a good visual story. On creating an animated video takes a lot of time and effort, and it was really cool to watch the process. I think it turned out awesome."
Guitarist Eric Peterson adds: "the clips during their preparation was exciting, but after he saw it for the first time from beginning to end, he was fucking hilarious and pretty damn interesting."
Titans Of Creation - the 13th Studio album by Testament, released last Friday via Nuclear Blast records.