Ural, the organisers have prepared a course of lectures for musicians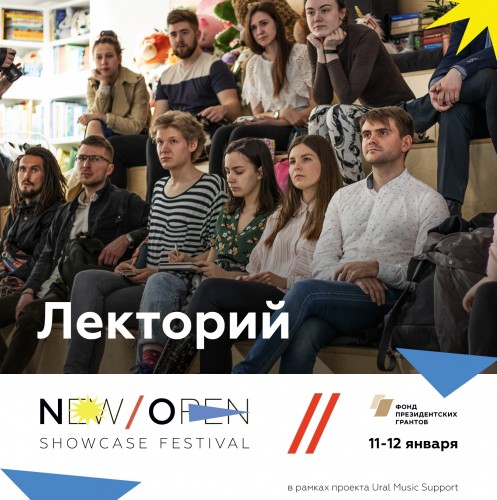 Photo source:
the press service of the festival
In January in Yekaterinburg was the first showcase festival New/Open. It was two days full of music and learning for young musicians.
For those who have not had the opportunity to attend a live lecture of the festival due to the busy January schedule, we have prepared the lectures in video format, and offer all of the musicians during the breaks between concerts to see them.
Stay home, study and get ready for new creative breakthroughs, concerts and tours.
The first lecture is already available in Facebook(https://www.facebook.com/newopenshowcase/) and Vkontakte (https://vk.com/newopenshowcase). New lectures we will publish every Tuesday and Thursday.
List of lectures:
1."Promotion music band: 5 steps to SoldOut" - Katerina Pavlova, SoldoutMafia
2."Promotion of musical events – discussion"; Katerina Pavlova, Semyon Galperin, Anton Rastovich, Alexander Gamayunov, Tanya Panteleeva
3."Director: who is he and why?" Vadim Petin, concert Director of the group "Narimono Theophanes", the organizer of the festival "Invasion"
4."Labels and distribution", Michael Ginsburg, UniversalMusicGroup; Pavel Klinov, POLYGON. Concert Agency
5."What is the tour — from idea to implementation", Rene Ben, technical Manager of the group Coperniquo (Austria).
6."Organizer vs musician. How to work as a team: production" Maxim Olives, production Manager Brainstorm, POLYGON.Concert Agency, CA "Mill".
The project is being implemented through a grant of the President of the Russian Federation, provided by the presidential grants