Magnus Karlsson's Free Fall teamed up with Battle Beast's Noora in new single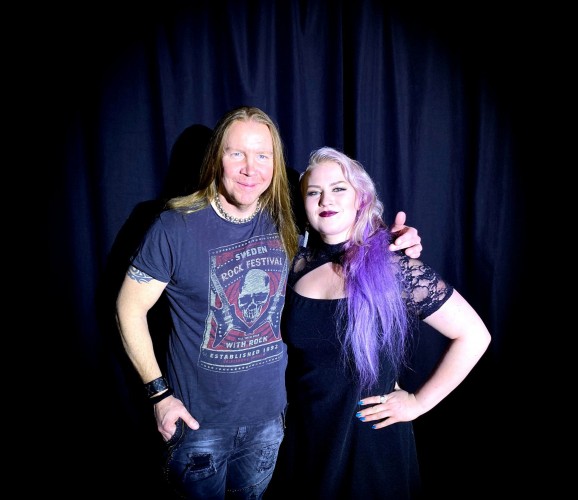 Photo source:
Official page on facebook
Magnus Karlsson''s Free Fall will release their new album "We Are The Night" on 12 June 2020. Now the band has released a single from the album on all digital platforms, as well as recorded a video to it. The song "Queen Of Fire" contains vocals Noora Louhimo of Battle Beast.
In addition to Nura, the other guest vocalists on the album is Renan Umbrella of the Electric Mob, Dino Jelusic of Trans-Siberian Orchestra, Ronnie Romero of the Rainbow, Mike Andersson from Cloudscaep and former Black Sabbath singer Tony Martin.
The track listing for "We Are The Night":
01. Hold Your Fire (Dino Jelusick)
02. Kingdom Falls (Renan Zonta)
03. We Are The Night (Magnus Karlsson)
04. Queen Of Fire (Noora Louhimo)
05. Dreams And Scars (Renan Zonta)
06. All The Way To The Stars (Mike Andersson)
07. One By One (Ronnie Romero)
08. Under The Black Star (Dino Jelusick)
09. Temples And Towers (Tony Martin)
10. Don't Walk Away (Magnus Karlsson)
11. On My Way Back To Earth (Instrumental)
12. Far From Over (Tony Martin)