Mushroomhead Debut New Song 'Seen It All' + Announce 'A Wonderful Life' Album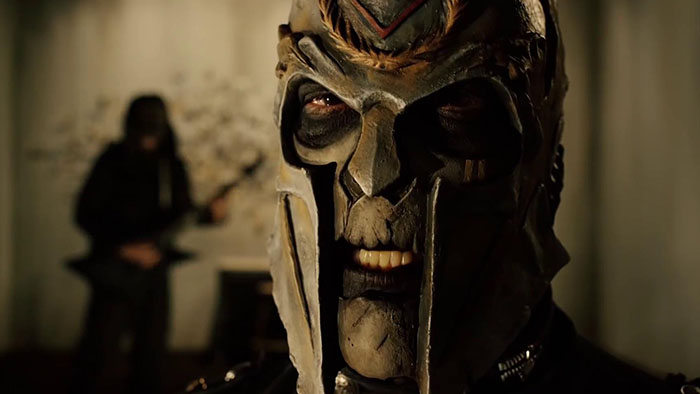 Photo source:
The frame of the clip
Six years after the release of "The Righteous and The Butterfly", industrial leaders, Mushroomhead is back with his eighth album "A Wonderful Life". On the eve of what should appear on the 17-track recording, the band released a music video for the first single "Seen It All".
Since their last record Mushroomhead have undergone several changes in the composition and "A Wonderful Life" marks the first venture with the band's singer Steve Rauckhorst, and guitarist Tommy 'Tankx' of Shaffner, both joined in 2018.
"A Wonderful Life" is preparing to release on June 19 via Napalm records, and now in the online store of the label is available in various options of pre-order.
The track listing for the album:
01. "A Requiem for Tomorrow"
02. "Madness Within"
03. "Seen it All"
04. "The Heresy"
05. "What a Shame"
06. "Pulse"
07. "Carry On"
08. "The Time Has Come"
09. "11th Hour"
10. "I Am the One"
11. "The Flood"
12. "Where the End Begins"
13. "Confutatis"
14. "To the Front" (Bonus Track)
15. "Sound of Destruction" (Bonus Track)
16. "Another Ghost" (Bonus Track)
17. "Lacrimosa" (Bonus Track)