The 1975 describe an online romance in the new song "If You're Too Shy (Let Me Know)"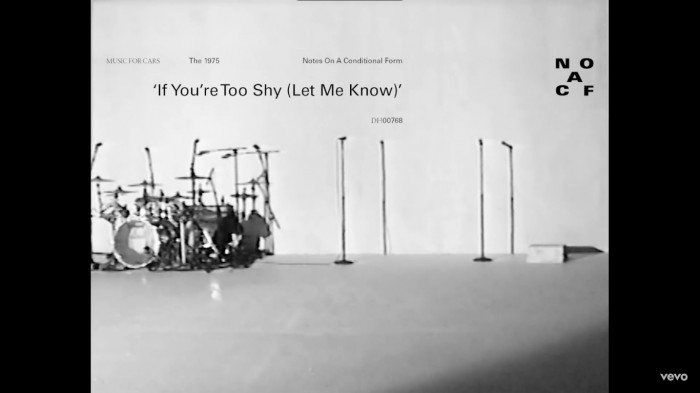 Photo source:
The frame of the clip
The 1975 continue to tease us with a new album "Notes on a Conditional Form" with the song "If You're Too Shy (Let Me Know)". The album will be released may 22.
"Too Shy" singer Matty Healy talks about the novel online with a mysterious girl. The sound of "Too Shy" back to smooth Synthpop eighties, the style of which the band recorded their debut album with lots of saxophone all tracks.
The 1975 introduced the "Too Shy" to the public in February, when they began a series of UK tour. Since last year, The 1975 have released a few songs from "Notes on Conditional Form", the band's fourth album.