Died Ennio Morricone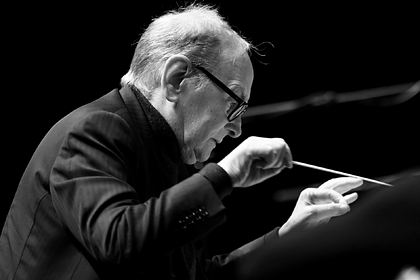 Photo source:
Heikki Saukkomaa / Lehtikuva / AP
Died Ennio Morricone. Death was due to complications received in the fall. The composer died in a clinic in Rome.
He wrote soundtracks for such films as "Once in America" Leone, "Salo, or the 120 days of Sodom" and "the Canterbury tales" by pier Paolo Pasolini, "Before the revolution" and "Luna", Bernardo Bertolucci, "the Master and Margarita" by Alexander Petrovich, "the exorcist 2" John Burmana, "Tie me up!" Pedro Almodovar, "Lolita" by Adrian Lyne, "72 meters" Vladimir Khotinenko and to tapes of Quentin Tarantino's "Django unchained" and "Disgusting eight".
And in 2006, Ennio Morricone received the award "Oscar" for the contribution to cinema, and in 2016-m - "Oscar" for the soundtrack to "Disgusting eight".